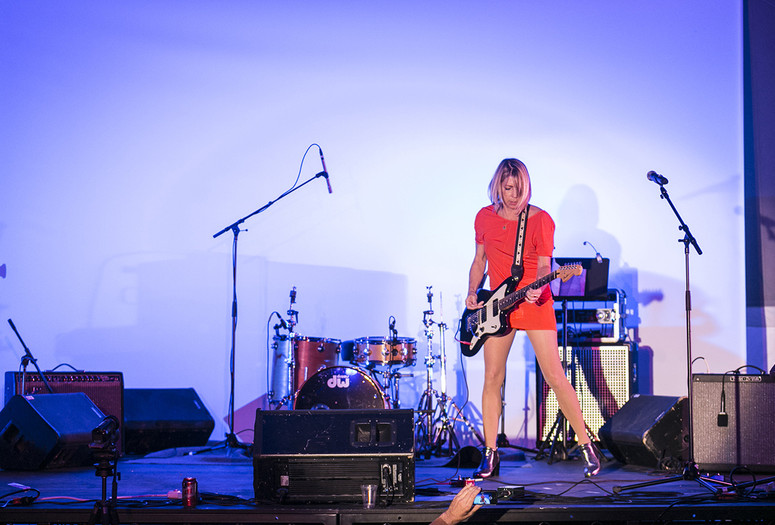 SCHEDULE
Noon DOORS
12:30 p.m. Pharmakon
12:40 p.m. Ben Neill
12:50 p.m. Marion Scemama
1:00 p.m. Moriah Evans
1:10 p.m. BREAK
1:15 p.m. Sylvère Lotringer
1:25 p.m. David Watson
1:35 p.m. Tom Chiu
1:45 p.m. Richard Foreman and Ken Jordan
1:55 p.m. Ann Rower
2:05 p.m. Richard Maxwell
2:15 p.m. Stephen Vitiello and Taylor Deupree
2:25 p.m. Eileen Myles
2:35 p.m. Masha Tupitsyn
2:45 p.m. BREAK
2:55 p.m. McKenzie Wark
3:05 p.m. Jackie Wang
3:15 p.m. John Giorno
3:25 p.m. Alan Vega
3:35 p.m. Lynne Tillman
3:45 p.m. Penny Arcade
4:55 p.m. Jim Fletcher
4:05 p.m. Richard Hell
4:15 p.m. Douglas Dunn and Steven Taylor
4:25 p.m. Veronica Gonzalez Peña
4:35 p.m. BREAK
4:50 p.m. John Zorn
5:00 p.m. Julia Heyward
5:10 p.m. Ariana Reines
5:20 p.m. Kate Valk and Elizabeth LeCompte
5:30 p.m. Sylvère Lotringer
5:40 p.m. Kim Gordon
5:50 p.m. Gary Indiana and Walter Steding
On the occasion of its 40th anniversary the influential independent press, Semiotext(e), presents an afternoon of performances, screenings, music, and readings evoking the legendary 1975 Schizo-Culture conference, that featured a series of seminal papers, from Deleuze's first presentation of the concept of the "rhizome" to Foucault's introduction to The History of Sexuality. Designed by a group of artists and filmmakers including Kathryn Bigelow and Denise Green, the conference documented the chaotic creativity of an emerging downtown New York scene, and offered interviews with artists, theorists, writers, and No Wave and pre-punk musicians.
The program takes place in conjunction with the restaging of Cine Virus – a film program organized in 1978 by Bigelow and Michael Oblowitz – at The Museum of Modern Art on November 17, as part of To Save and Project: The 12th MoMA International Festival of Film Preservation and Modern Mondays.
Sunday Sessions is a weekly presentation of performance, moving images, dance, music, and discursive programs. Its mission is to embrace live arts as an integral aspect of contemporary practice and ask how art forms, which unfold in the here and now, produce specific ways of thinking and useful means to engage with the broader world. Every Sunday different artists, curators, thinkers and a range of other cultural agents are invited to share their latest projects and ideas with the MoMA PS1 audience.
Sunday Sessions is organized by Jenny Schlenzka, Associate Curator with Alex Sloane, Curatorial Assistant and Rosey Selig-Addiss, Associate Producer.

Sunday Sessions 2014-15 is dedicated to Mike Skinner, 1974-2014

Sunday Sessions and the VW Dome at MoMA PS1 are made possible by a partnership with Volkswagen of America.

Major support is provided by MoMA's Wallis Annenberg Fund for Innovation in Contemporary Art through the Annenberg Foundation.