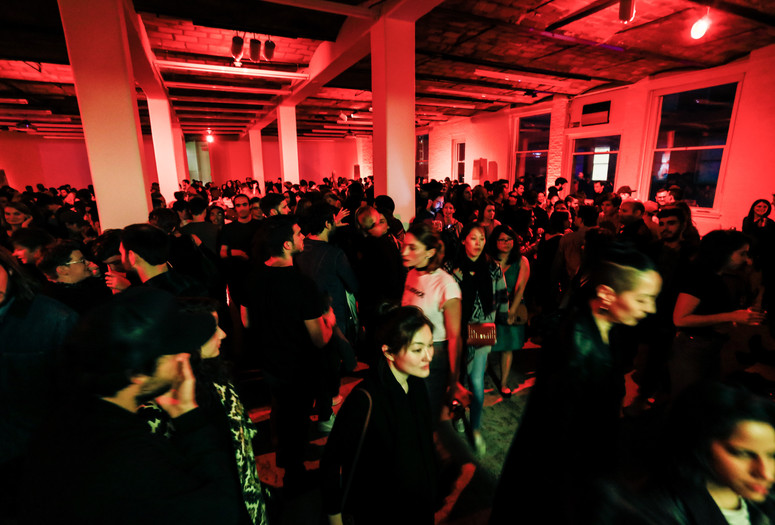 PopRally presents Night at the Museum: Past Skin, an evening of art, music, and performance at MoMA PS1. Presented in conjunction with the exhibition Past Skin, this event is PopRally's first crossover with Night at the Museum. A selection of artists featured in the exhibition—Jillian Mayer, MSHR, and Hannah Levy (in collaboration with choreographer Phoebe Berglund)—will present a series of happenings throughout the evening, in an attempt to distort and synthesize boundaries between reality and the surreal.
Through temporary interactive installations, performances, and immersive soundscapes related to the theme of questioning—and even escaping—realities, Night at the Museum: Past Skin provides a truly unique lens through which visitors can explore the exhibitions currently on view at MoMA PS1.
The evening includes a DJ set by Crazy Colleagues, featuring members of the Warm Up curatorial team, ​​and a special selection of food and drink will be available for purchase.
Doors open at 8:00 p.m. This event is open to all ages.
General admission tickets ($15; MoMA members $13; MoMA PS1+ members free) are available online, or at the box office during the event.
MoMA and MoMA PS1+ members can secure tickets in advance by calling (718) 784-2084 and choosing extension 0 during museum hours.
PopRally is a series of events at The Museum of Modern Art and MoMA PS1 that serve as a gateway for young and diverse audiences to engage with MoMA. Led by a cross-departmental committee of Museum staff, PopRally produces dynamic programs including artist collaborations, performances, film screenings, and digital content that encourage new and experimental ways of encountering modern and contemporary art.