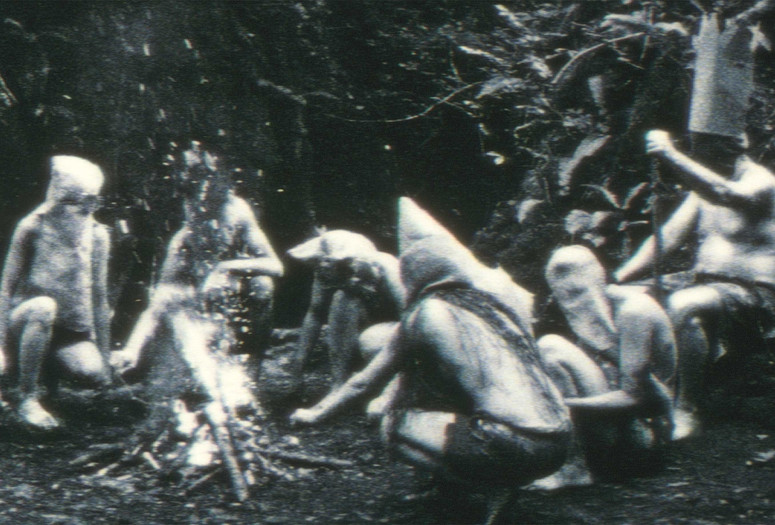 Remigration. 2011. USA. Written and directed by Barry Jenkins. With Russell Hornsby, Paola Mendoza, Rick Yune. Digital projection. 18 min.
From the writer-director of Moonlight comes this short (and entirely plausible) film in which San Francisco has been gentrified and homogenized beyond recognition. "When I think of life, of the quality of life and how we live in America," Barry Jenkins observes, "the shrinking middle class and expansion of impoverishment, the end result of that is the alteration of the American 'home.' To me, that's where it all finally funnels down when we think of the economy—the jobless rate, the widening gap between the haves and have nots—it all ultimately settles in demographic shifts, in determining how people live in this country." Courtesy of the artist.
Slow Action. 2010. Great Britain. Directed by Ben Rivers. 16mm. 45 min.
Describing Slow Action, his collaboration with the American fiction writer Mark von Schlegell, British filmmaker Ben Rivers writes, "Slow Action is a post-apocalyptic science fiction film which exists somewhere between documentary, ethnographic study and fiction…. [T]he sea level has risen to absurd heights forming new isolated islands and archipelagos. Two narrators read accounts from a great library of Utopias, describing the four islands seen in the film." Print from LUX; courtesy of the artist.