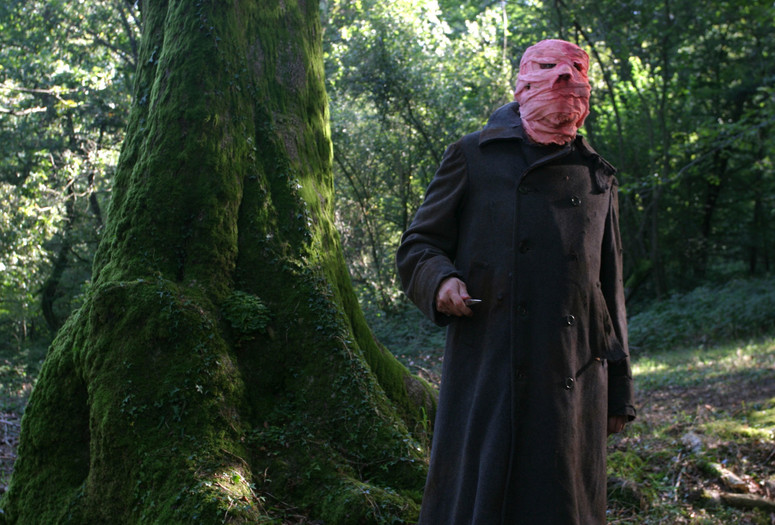 Los cronocrímines (Timecrimes). 2007. Spain. Written and directed by Nacho Vigalondo. With Karra Elejalde, Candela Fernández, Bárbara Goenaga, Vigalondo. 35mm. In Spanish; English subtitles. 92 min.
Spanish filmmaker Nacho Vigalondo's dazzlingly intricate thriller plays fast and loose with chronology, as a middle-aged everyman spies on a naked woman in the woods near his country home and becomes mysteriously implicated in her fate. Print courtesy of Magnolia Pictures.
Come Swim. 2017. USA. Written and directed by Kristen Stewart. Wirth Sydney Lopez, Josh Kaye. Digital projection. 17 min.
Presented at the Sundance and Cannes film festivals, actress Kristen Stewart's debut as a writer-director is a rapturous portrait of a "heartbroken man underwater," a film whose painterly, dreamlike aesthetic was created through an artificial-intelligence process known as "neural style transfer." Courtesy of Starlight Studios.