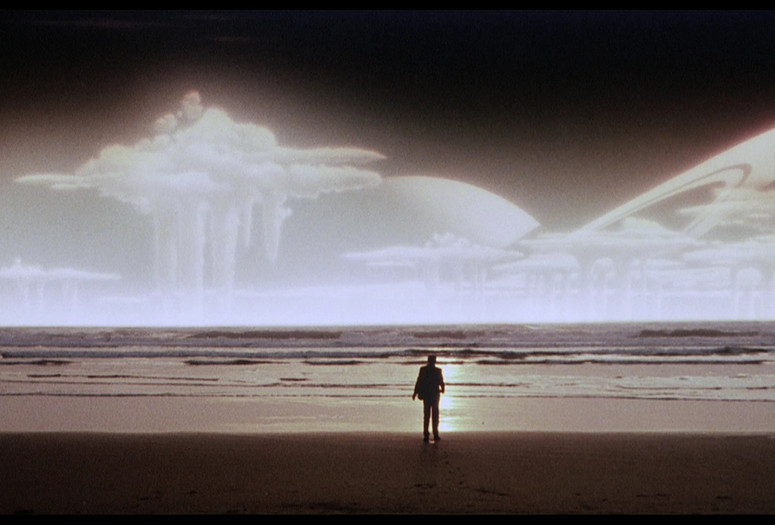 The Quiet Earth. 1985. New Zealand. Directed by Geoff Murphy. Screenplay by Bill Baer, Bruno Lawrence, Sam Pillsbury, based on the novel by Craig Harrison. With Bruno Lawrence, Alison Routledge, Pete Smith. Digital projection. 91 min.
On August 14, astrophysicist Neil deGrasse Tyson introduces The Quiet Earth, one of his favorite science-fiction films of all time. Imagine Sartre's No Exit in New Zealand during the End of Days, with intelligent musings on physics, spirituality, and fate and a healthy dose of weirdness and humor, and you'll understand why The Quiet Earth has built a worshipful following since the 1980s. Courtesy of Film Movement.
Budet laskovyi dozhd (There Will Come Soft Rains). 1984. USSR. Directed by Nozim To'laho'jayev. In Russian; English subtitles. 10 min.
This Uzbekfilm Studio animated short is based on Ray Bradbury's story "There Will Come Soft Rains," from The Martian Chronicles.
35mm print courtesy of Gosfilmofund