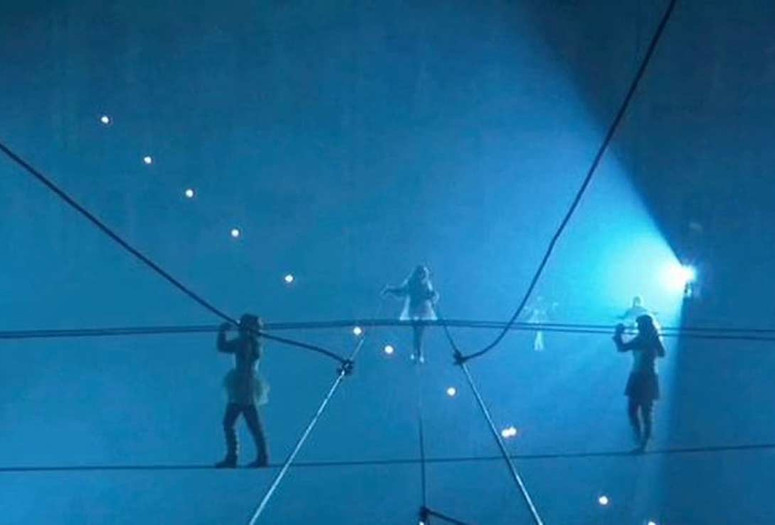 Among the world's most widely read and influential science-fiction authors, Stanisław Lem (Solaris) collaborated with Andrzej Wajda in transposing his own hilarious radio play Przekładaniec to the screen. A sci-fi satire whose implications for medical ethics and the law have only deepened over time, the film involves a racecar driver who is transplanted with half of his brother's body organs after a catastrophic crash, only to find the life insurance company denying coverage.
Polish filmmaker Szulkin (Golem, The War of the Worlds: Next Century) brings a gallows humor to the Beckettian scenario of a last race of people hunkered in underground concrete bunker to escape nuclear winter and await salvation. The brilliant cinematographer Witold Sobocinski bathes their cadaverous faces with unearthly blue neon light, accentuating the hopelessness of their future.
Przekładaniec (Roly Poly/Layer Cake). 1968. Poland. Directed by Andrzej Wajda. Screenplay by Stanislaw Lem. With Bogumil Kobiela, Anna Prucnal, Jerry Zelnik. In Polish; English subtitles. 35 min.
35mm print courtesy of TVP
O-Bi, O-Ba – Koniec czwilizacji (O-Bi, O-Ba – The End of Civilization). 1985. Poland. Written and directed by Piotr Szulkin. With Jerzy Stuhr, Krystyna Janda, Kalina Jedrusik. In Polish; English subtitles. 88 min.
New digital restoration courtesy of Studio Zebra