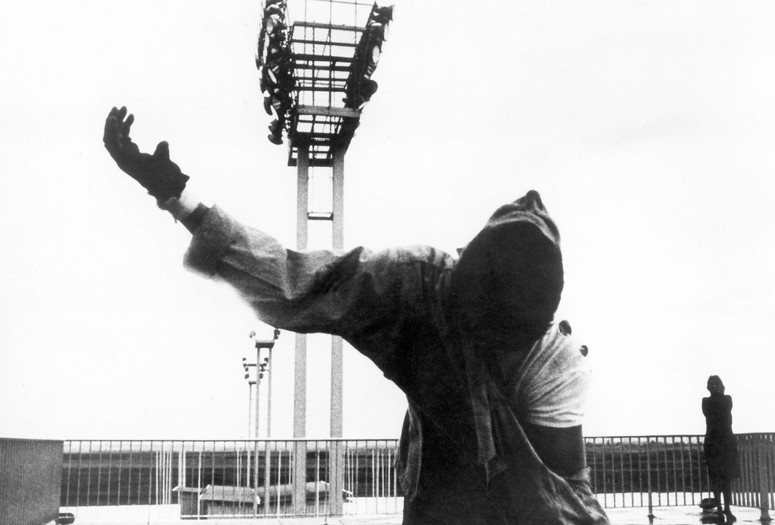 La Jetée. 1962. France. Written and directed by Chris Marker. With Étienne Becker, Jean Négroni, Hélène Chatelain, Jacques Ledoux. 35mm print courtesy of Janus Films. In French and German; English subtitles. 27 min.
In the nuclear aftermath of World War III, a prisoner's memories may hold the key to humanity's survival. Marker's photo-roman is legendary in its use of still images to arrest and fracture time.
Je t'aime, je t'aime. 1968. France. Directed by Alain Resnais. Screenplay by Jacques Sternberg, Resnais. With Claude Rich, Olga Georges-Picot, Anouk Ferjac, Carla Marlier. 35mm print courtesy of The Film Desk. In French; English subtitles. 91 min.
"One of Resnais' lesser-known masterworks" (Manohla Dargis), Je t'aime, je t'aime ricochets back and forth through time—a patchwork of memories, feelings, and incidents—to inscribe the mysteries of an ordinary man's life and love.