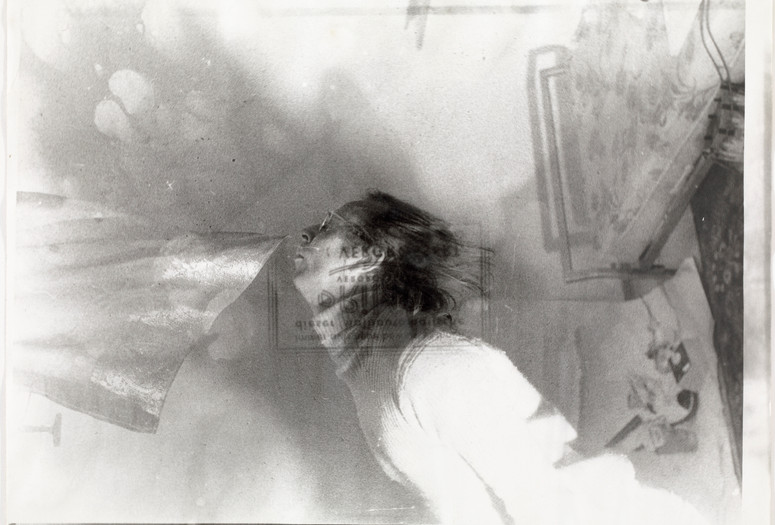 PopRally is a program of events at The Museum of Modern Art and MoMA PS1 that features collaborations with artists and musical acts, performances, film screenings, receptions, and special viewings of exhibitions at moderate prices.
Join PopRally for Decoding Alibis, an interactive evening exploring the retrospective Alibis: Sigmar Polke 1963–2010. Decoding Alibis invites visitors to wander the exhibition while five special guests—a cultural historian, a hallucinogen expert, a conservator, a magician, and a palm reader—are stationed throughout the galleries to illuminate aspects of Sigmar Polke's complex body of work through the lens of each expertise.
Guests can explore freely in the galleries and choose how they would like to experience the event. Polke's multifaceted work often explores issues of perception, chaos, and chance, and this special evening allows you to be immersed in the artist's layered universe of imagery, symbolism, history, and myth.
Admission includes a cocktail reception and DJ set in The Abby Aldrich Rockefeller Sculpture Garden, and exclusive access to Alibis: Sigmar Polke 1963–2010 after Museum hours.
You must be 21 or older to attend this event.
Doors open at 7:00 p.m. Introductory remarks begin promptly at 7:15 p.m., followed by interactive talks and performances in the galleries throughout the evening.
PopRally is a series of events at The Museum of Modern Art and MoMA PS1 that serve as a gateway for young and diverse audiences to engage with MoMA. Led by a cross-departmental committee of Museum staff, PopRally produces dynamic programs including artist collaborations, performances, film screenings, and digital content that encourage new and experimental ways of encountering modern and contemporary art.
Media Sponsorship for Decoding Alibis is provided by art blogazine Hyperallergic.

Special thanks to Sud de France Wines. Beer for this event has been provided by Brooklyn Brewery.