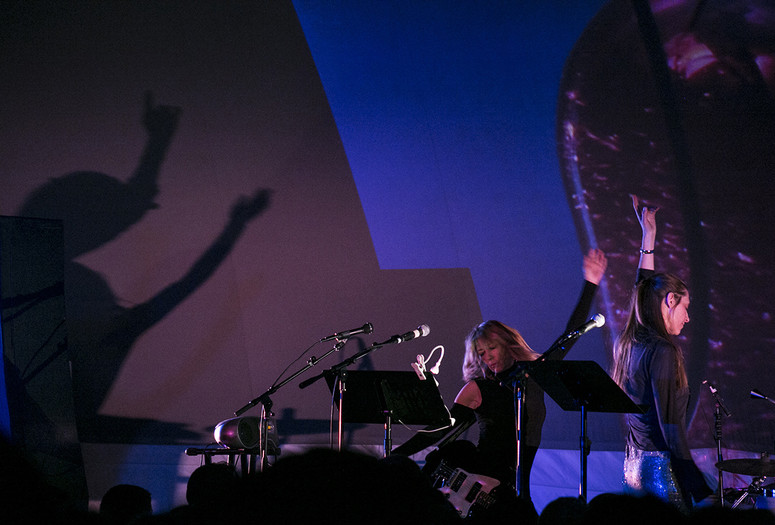 One of Mike Kelley's first forays into popular culture was his album cover – a bedraggled stuffed orange toy—for the LP Dirty (1992) by Sonic Youth who had previously provided the sound for one of his early New York performances Plato's Cave, Rothko's Chapel, Lincoln's Profile (1986). The singer of the band and longtime friend of Kelley's, Kim Gordon, is joined by Jutta Koether, a visual artist, writer, and member of the artist band XXX Macarena. Having worked and performed together several times before, Gordon and Koether will produce a unique event for the occasion.
Sunday Sessions is a weekly presentation of performance, moving images, dance, music, and discursive programs. Its mission is to embrace live arts as an integral aspect of contemporary practice and ask how art forms, which unfold in the here and now, produce specific ways of thinking and useful means to engage with the broader world. Every Sunday different artists, curators, thinkers and a range of other cultural agents are invited to share their latest projects and ideas with the MoMA PS1 audience.
The music and performance portion of Mike Kelley is organized by guest curator Mark Beasley, with Jenny Schlenzka, Associate Curator, and Eliza Ryan, former Assistant Curator, MoMA PS1.

Sunday Sessions is organized by Jenny Schlenzka, Associate Curator with Mike Skinner, Producer, and Alex Sloane, Live Programming Coordinator.

Sunday Sessions and the VW Dome at MoMA PS1 are made possible by a partnership with Volkswagen of America.