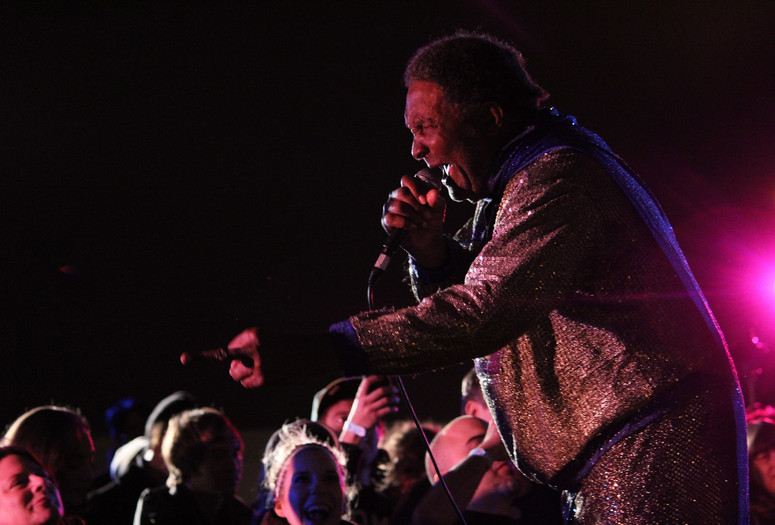 Guest Curator Mark Beasley, who co-curated the two day experimental music festival A Fantastic World Superimposed on Reality with Kelley in 2009 and was curator of Kelley's Performa 09 Commission and final New York performance The Judson Church Horse Dance (2009), presents an afternoon on humor featuring Blowfly, The Original Dirty Rapper, and performance artist Michael Smith. Blowfly was a favorite musical act of Mike Kelley, who enjoyed the obscene humor in Blowfly's sexually explicit parodies of popular songs. Michael Smith, Kelley's friend and collaborator, presents a performance featuring his personae, the deadpan everyman "Mike" and his diapered counterpart "Baby Ikki" who appeared in Kelley and Smith's 2009 project A Voyage of Growth and Discovery.
At 2:00 p.m., prior to the performances, Mark Beasley, Michael Smith, and Jayson Musson, the creator of Hennessy Youngman's Art Thoughtz, discuss humor in Mike Kelley's work.
Sunday Sessions is a weekly presentation of performance, moving images, dance, music, and discursive programs. Its mission is to embrace live arts as an integral aspect of contemporary practice and ask how art forms, which unfold in the here and now, produce specific ways of thinking and useful means to engage with the broader world. Every Sunday different artists, curators, thinkers and a range of other cultural agents are invited to share their latest projects and ideas with the MoMA PS1 audience.
The performances by Michael Smith and Blowfly are co-presented by Sunday Sessions and Performa as part of Performa 13. Revisiting the two-day experimental music festival co-curated by Mike Kelley and Mark Beasley for Performa 09.

The music and performance portion of Mike Kelley is organized by guest curator Mark Beasley, with Jenny Schlenzka, Associate Curator, and Eliza Ryan, former Assistant Curator, MoMA PS1.

Sunday Sessions is organized by Jenny Schlenzka, Associate Curator with Mike Skinner, Producer, and Alex Sloane, Live Programs Coordinator.

Sunday Sessions and the VW Dome at MoMA PS1 are made possible by a partnership with Volkswagen of America.