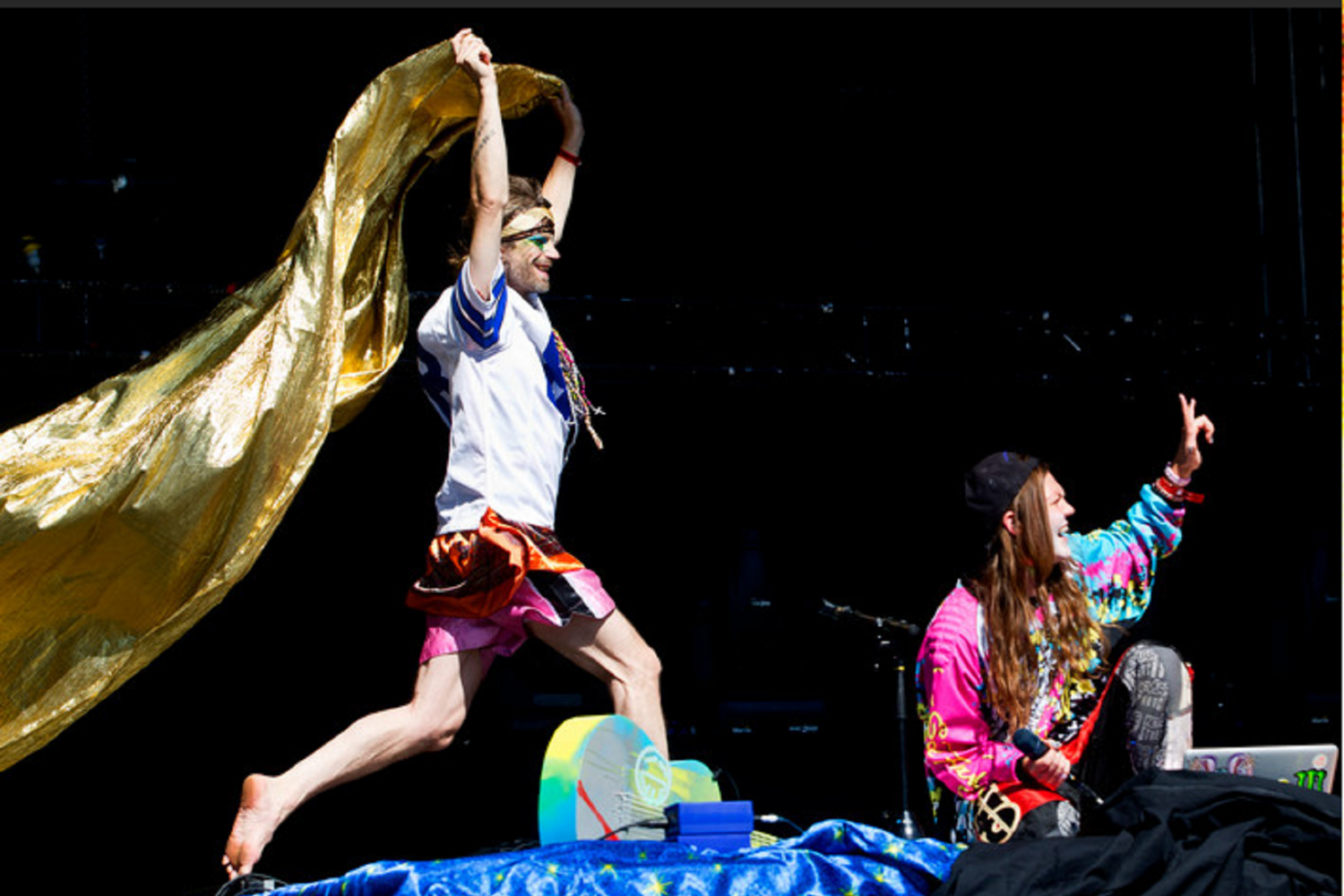 Image Employment – Overtime
This event reflects on the works presented in Image Employment with talks by artists Lucy Raven and Michael Bell Smith, as well as the curators Aily Nash and Andrew Norman Wilson.
Lucy Raven takes her work China Town and delves into an exploration of Hollywood's outsourcing to post-production houses overseas. Michael Bell Smith discusses his work De-Employed in relation to post-production and his working process with aftereffects templates, and the ready-made effect.
Lune The Center with Linnea Martinsson and Mårten Spångberg
After successfully releasing their first album this spring, followed by Leave The World Behind You, Lune engages in transforming the understanding of the concert. Linnea Martinsson and Mårten Spångberg present a multi-sensory experience both through Lune's unique voice and also via a precision in staging that creates a kind of gesamtkunstwerk in reverse. Eternity meets forever, dirty house meets indigo zero gravity, pop meets haute weird, small is big and tick tock tick tock is us falling in love.
Or, put more simply, Lune The Center is 60 minutes of magic.
Sunday Sessions is a weekly presentation of performance, moving images, dance, music, and discursive programs. Its mission is to embrace live arts as an integral aspect of contemporary practice and ask how art forms, which unfold in the here and now, produce specific ways of thinking and useful means to engage with the broader world. Every Sunday different artists, curators, thinkers and a range of other cultural agents are invited to share their latest projects and ideas with the MoMA PS1 audience.
Sunday Sessions program, organized by Jenny Schlenzka, Associate Curator with Mike Skinner, Producer, and Alex Sloane, Live Programs Coordinator.

Sunday Sessions and the VW Dome at MoMA PS1 are made possible by a partnership with Volkswagen of America.