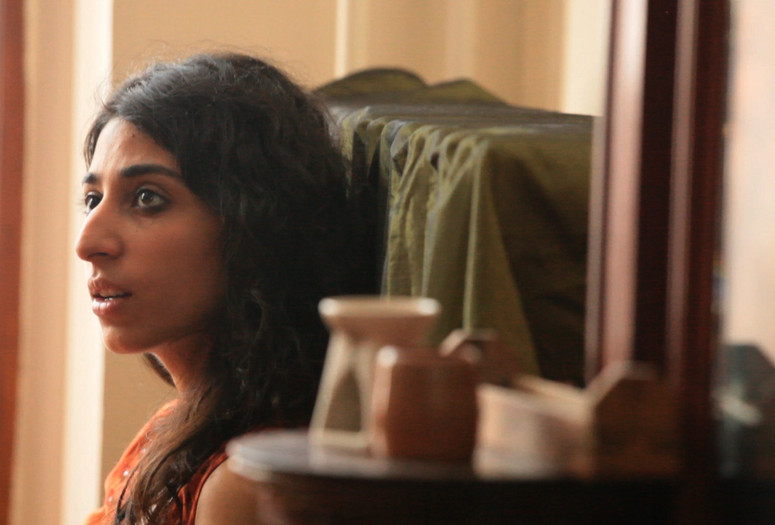 Arooj Aftab, vocals and electronics; Petros Klampanis, bass
Arooj Aftab processes the Sufi tradition through an open-minded approach to sonic matter, reminiscent of jazz improvisation, and a contemporary production that does not shy away from incorporating subtle electronic textures. In her approach, the Lahore-born, Brooklyn-based artist reworks classical Pakistani and North Indian forms such as thumri, khayal, and kafi. With those broad inspirations, she creates a fascinating mix of sounds and cultures. As evidenced in her 2015 debut album, Bird Under Water, the sound, which she terms "neo-Sufi," mingles the energy and sensibilities of jazz upright-bass tones, inverted chords and modal scales, American acoustic folk guitar, South Asian ancestral vocal melodies, and, not least, Sufi mystic poetry from as long ago as the 13th century. Layering subtle, intricate vocals over acoustic instrumentation, she skillfully reimagines indigenous soul with her signature cool to create music that floats with lightness and poise. For Summer Thursdays, Aftab is joined by her frequent collaborator Petros Klampanis, a virtuoso bassist and composer from Greece, in a performance that highlights their multicultural backgrounds, their love for repetitive minimalist structures, and an overall sense of ancient rhythms and harmonies coming alive in a new musical setting.
Every Thursday in July and August, 5:30–8:00 p.m.
Live music begins at 6:30 p.m.
Regular Museum admission applies. Performances take place in the Sculpture Garden. In the event of rain, the Garden will close, and music will take place in Theater 1. Please note: Sculpture Garden and indoor seating are limited and on a first-come, first-served basis.
The musical component of Summer Thursdays 2018 celebrates musicians living and working in New York City. Organized in collaboration with PopRally, the series hosts a variety of sounds that explore the City's expansive musical landscape. Each evening, unique sonic flavors fill the Sculpture Garden with a range of blended genres such as dream punk, Afrofuturist soul, funk fusion, hip-hop, experimental, and lo-fi baroque pop.