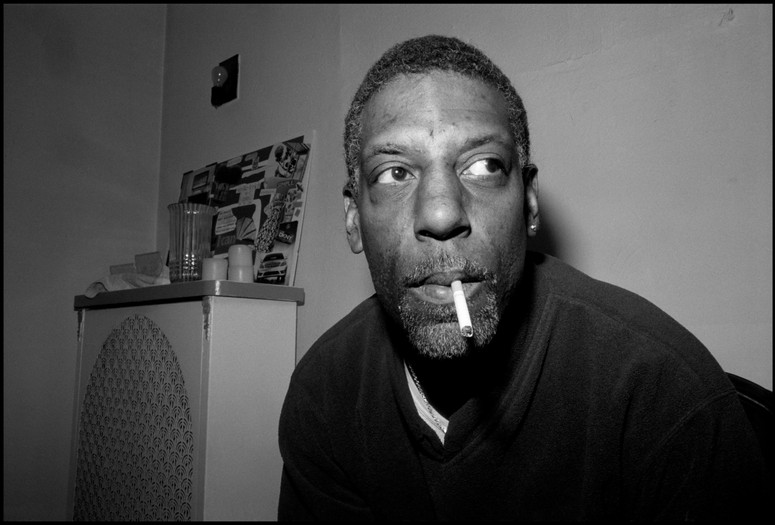 While Magnum Photos is renowned for capturing iconic figures and global events, this program includes more intimate stories about our nation's culture. Philip Gittelman and Charles Harbutt's America puts their photographs alongside selections by Magnum colleagues Eve Arnold, Bruce Davidson, Mary Ellen Mark, and others. Originally anthologized in the book America in Crisis, the project sought to capture the zeitgeist of a divided nation at the end of a tumultuous decade. The film furthers this consideration of an American Dream at an equivocal impasse by juxtaposing the images with a distorted version of "America the Beautiful." In Elliott Erwitt's Red, White and Bluegrass, the photographer's signature warmth comes through in candid moments capturing the homespun charm of bluegrass musicians in rural North Carolina. Paul Fusco's Letting Go provides a poignant view of the AIDS crisis through the daily rounds at a San Francisco clinic in 1993. Alec Soth, who has used a large-format camera to document places and people across the country, creates a stylish meditation in *Niagara*—mundane and majestic moments, loneliness in tenderness alike, at the titular site of what he calls "spectacular suicides and affordable honeymoons." Bruce Gilden recalls the social documentary tradition of Walker Evans in The Troubled City, which gives voice to Detroit residents whose lives and homes were devastated by the 2008 subprime crises. Larry Towell, who has photographed areas of conflict across the globe, closes the program with a reflection on the overseas wars that have defined the current American century, in a short film that imparts folklore and wisdom at once.
Program 65 min.
America. 1968. USA. Directed by Philip Gittelman and Charles Harbutt. 6 min.
Red, White and Bluegrass. 1963. USA. Directed by Elliott Erwitt. 25 min.
Letting Go. 1993. USA. Directed by Paul Fusco. From The Magnum Eye. 11 min.
Niagara. 2008. USA. Directed by Alec Soth. From Magnum in Motion. 10 min.
The Troubled City. 2008. USA. Directed by Bruce Gilden. From Magnum in Motion. 8 min.
Afghanistan: The Man I Left Behind. 2012. Afghanistan. Directed by Larry Towell. 5 min.