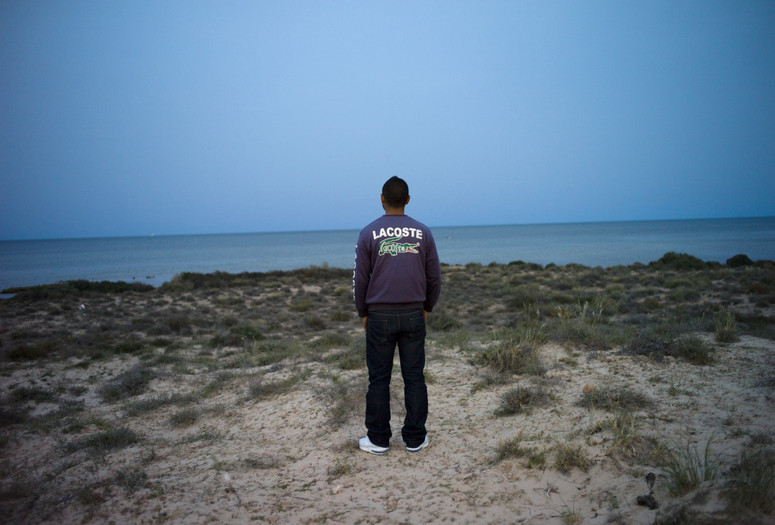 Since the 1970s, Patrick Zachmann's photographic work has involved social and cultural immersion, from Naples' mafia and police in the early 1980s to explorations of Jewish identity in France to the Chinese diaspora. Meanwhile, moving images have played a central role in his multilayered explorations of memory. His 2008 film Bar Centre des Autocars reconnected him with youths he had photographed two decades earlier (à la Michael Apted), while Mare Mater turns the camera on Zachmann's own family history. The self-described "journey through memories and exiles" is told through his mother's immigrant narrative: departing Algeria at age 25, hiding her origins once she settled in France, and ultimately sharing her story with her adult son at the early onset of Alzheimer's. The strength of their bond contrasts with the fragility of the memory Zachmann seeks to reclaim and honor. At the same time, the Mediterranean and the maternal are fertile origin points, a motif that Zachmann examines through the periodic use of triptychs within the frame. With poetry and deep empathy, Zachmann interweaves his mother's story with the narratives of Algerian migrants today, from those recently arriving in France after tumultuous passages across the sea, to one—from the Oran province where Zachmann's mother was born—whose portrait Zachmann had taken 20 years earlier. The People Next Door, a project created for the Magnum Eye series, is Zachmann's perspective on Paris' ethnically mixed Belleville neighborhood. Any animosity in his subject's interviews is neutralized by Zachmann's demonstration of the fact that, in the fabric of cities and cultures, we are more alike than similar.
The People Next Door. 1993. France. Directed by Patrick Zachmann. From The Magnum Eye. In French; English subtitles. 10 min.
Mare Mater. 2014. France. Directed by Patrick Zachmann. In French; English subtitles. 52 min.