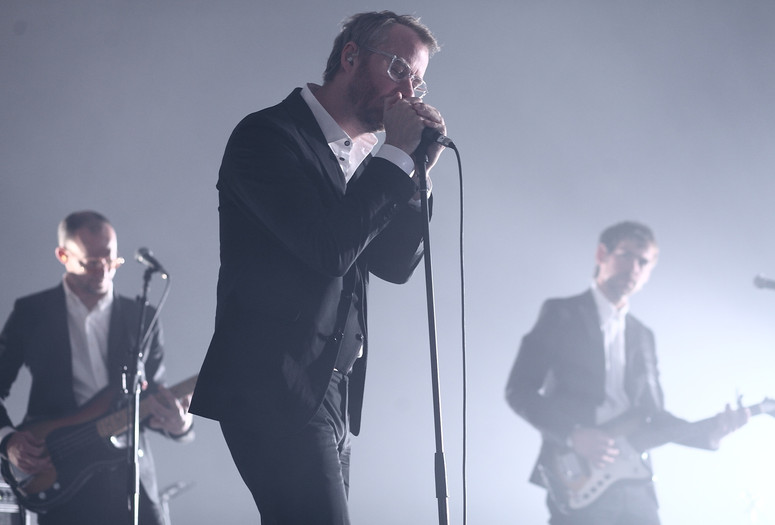 Ragnar Kjartansson presents A Lot of Sorrow featuring The National
12:00–6:00 p.m. · VW Dome
In celebration of this season's last Sunday Sessions, MoMA PS1 presents the durational performance, A Lot of Sorrow, by Icelandic artist Ragnar Kjartansson. For the original work Kjartansson sought out US rock band, The National, to perform their song, Sorrow, repeatedly in a six-hour live loop. By stretching a single pop song into a day-long tour de force the artist continues his explorations into the potential of repetitive performance to produce sculptural presence within sound.
Sorrow found me when I was young,
Sorrow waited, sorrow won
commences the song by The National, whose music and lyrics repeatedly conjure notions of romantic suffering and contemporary *Weltschmerz*—themes Kjartansson often uses in his own work employing references as wide-ranging as Ingmar Bergman, the German Romantics, and Elvis Presley. As in all of Kjartansson's performances, the idea behind A Lot of Sorrow is devoid of irony, yet full of humor and emotion. It is another quest to find the comic in the tragic and vice versa.
Sunday Sessions is a weekly presentation of performance, moving images, dance, music, and discursive programs. Its mission is to embrace live arts as an integral aspect of contemporary practice and ask how art forms, which unfold in the here and now, produce specific ways of thinking and useful means to engage with the broader world. Every Sunday different artists, curators, thinkers and a range of other cultural agents are invited to share their latest projects and ideas with the MoMA PS1 audience.
Sunday Sessions is made possible by MoMA's Wallis Annenberg Fund for Innovation in Contemporary Art through the Annenberg Foundation.

The VW Dome at MoMA PS1 is made possible by a partnership with Volkswagen of America.