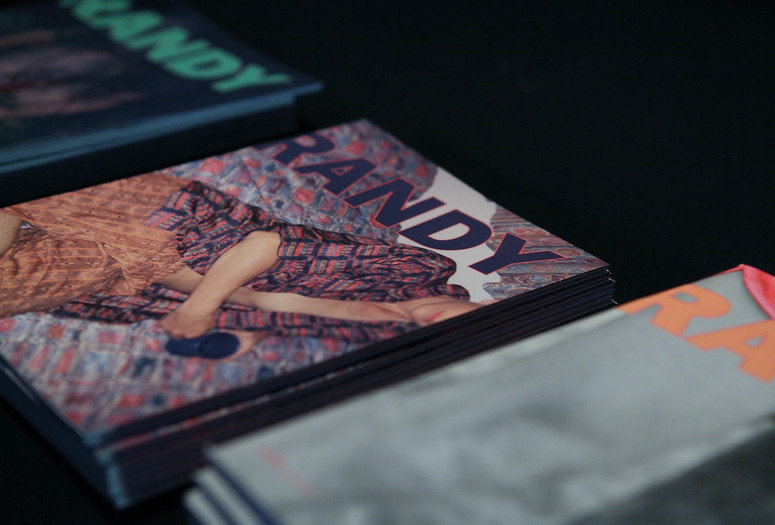 Randy Zine presents Stop Calling Me Names, with boychild, Niv Acosta, Jess Arndt, Meriem Bennani and Colin Self
3:00–6:00 p.m. · VW Dome
Randy Zine, an international queer arts publication, presents Stop Calling Me Names, an afternoon of readings, video, sound and performances. As an exploratory platform for artists, writers, curators and dreamers, Randy houses the conversations we care about. The event features a dance performance by Niv Acosta, dramatic readings by Jess Arndt, a video work by Meriem Bennani and live performances by Colin Self and boychild.
Book launch: Aesthetics of Installation Art Juliane Rebentisch in conversation with Douglas Crimp
3:00 p.m. · Duplex
In recent years, debates surrounding the concept of art have focused in particular on installation art, as its diverse manifestations have proven to be incompatible with the modern idea of aesthetic autonomy. Juliane Rebentisch, author of the newly translated Aesthetics of Installation Art (Sternberg Press, 2012), asserts that installation art does not, as is often assumed, dispute aesthetic autonomy per se, and rather should be understood as calling for a fundamental revision of this very concept. Rebentisch thus proposes a new understanding of art as well as of its ethical and political dimension.
Sunday Sessions is a weekly presentation of performance, moving images, dance, music, and discursive programs. Its mission is to embrace live arts as an integral aspect of contemporary practice and ask how art forms, which unfold in the here and now, produce specific ways of thinking and useful means to engage with the broader world. Every Sunday different artists, curators, thinkers and a range of other cultural agents are invited to share their latest projects and ideas with the MoMA PS1 audience.
Sunday Sessions is made possible by MoMA's Wallis Annenberg Fund for Innovation in Contemporary Art through the Annenberg Foundation.

The VW Dome at MoMA PS1 is made possible by a partnership with Volkswagen of America.