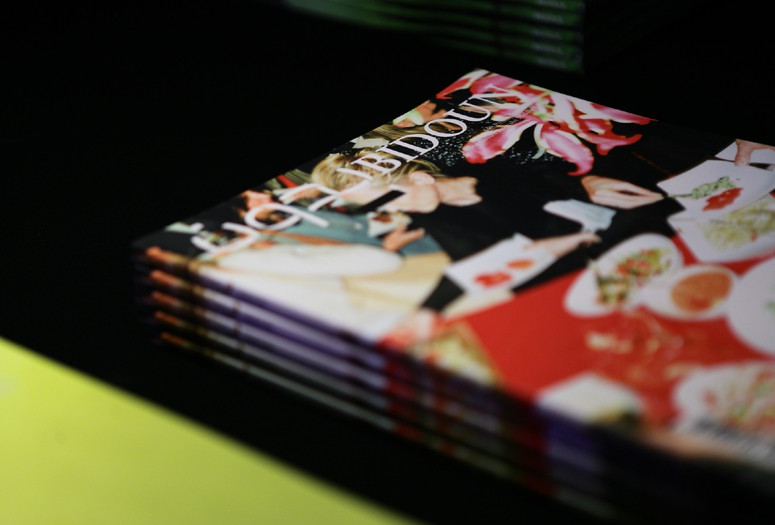 *Bidoun* Magazine hosts an afternoon of screenings and performance
4:00–6:00 p.m. · VW DOME
Lose thyself in cosmic thoughts.
The afternoon begins with a screening of Dr. Jack Kevorkian's public access television program The Door (30 min) presented by Anna Della Subin. Kevorkian, also known as Dr. Death, was a pathologist, euthanasia activist, poet, composer and instrumentalist. The program, which Kevorkian produced and wrote in the 1980s, looks at the nature of consciousness and some "very hazy realms of human existence."
This is followed by a screening of Shridhar Bapat's video feedback fantasia Aleph Null (12 min, 1971); presented by Alexander Keefe. Bapat was a key figure in the emerging video scene as both the first video curator at The Kitchen during its most freewheeling period and the "finest feedback camera turner in New York City."
The event culminates with sex talk and group consciousness exercises; presented by Conner Habib, a writer, philosopher, sex advice columnist, and gay porn star. An adherent of Rudolph Steiner's Anthroposophy, Habib lectures on the Western esoteric tradition.
Plus: Transcendental listening in the dome.
Sunday Sessions is a weekly presentation of performance, moving images, dance, music, and discursive programs. Its mission is to embrace live arts as an integral aspect of contemporary practice and ask how art forms, which unfold in the here and now, produce specific ways of thinking and useful means to engage with the broader world. Every Sunday different artists, curators, thinkers and a range of other cultural agents are invited to share their latest projects and ideas with the MoMA PS1 audience.
Sunday Sessions is made possible by MoMA's Wallis Annenberg Fund for Innovation in Contemporary Art through the Annenberg Foundation.

The VW Dome at MoMA PS1 is made possible by a partnership with Volkswagen of America.