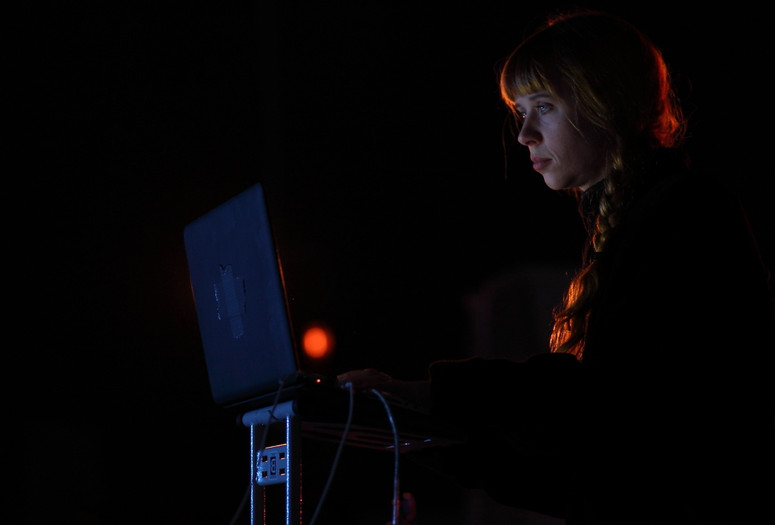 An afternoon of multimedia performances by
Oneohtrix Point Never (DJ set), Holly Herndon (Live), and Ducktails (DJ set)
4:00–7:00 p.m.
All proceeds go to the Mayor's Fund for Hurricane Sandy Relief
Ducktails is the one-man psychedelic pop project of Matthew Mondanile, guitarist for North Jersey's well-known band Real Estate. At 22 he started releasing his own cassette albums at first living in Northampton, MA and has followed by a string of LP's, Cassettes, and CD's on small independent labels. Ducktails attempts to realize a shared cultural memory and nostalgia through various genres, drone, psych, music concrete, etc. Ducktails new record "The Flower Lane" will be released January 29th on Domino Records.
Holly Herndon left her Tennessee home as a teenager to immerse herself in Berlin techno culture, eventually returning wide-minded to the States to pursue a Masters in Electronic Music at Mills College. While at Mills she earned the 2011 Elizabeth Mills Crothers award for best composer and developed Movement, her debut collection of material released November 2012 on RVNG Intl. On Movement, Holly hybridizes her modern composition training and undying devotion to club music, using custom instruments and vocal processes developed in the visual programming language Max/MSP. Holly has collaborated with the Iranian philosopher Reza Negarestani, Hieroglyphic Being and Chicago footwork producer Jlin , and is currently a doctoral candidate in composition at Stanford University.
Visuals for Holly Herndon by Georgia (Brian Close/Justin Tripp).
Oneohtrix Point Never is the highly regarded experimental/electronic project of Brooklyn resident Daniel Lopatin. Lopatin's most recent OPN LP, Replica, placed at No. 6 on Pitchfork's "Top 50 Albums of 2011." Known for his production and arrangement work, Lopatin has collaborated with Antony Hegarty, Doug Aitken, Fennesz, Tim Hecker, Hans-Peter Lindstrøm, and others. He regularly works with the visual artist Nate Boyce on multi-media live performances of which the duo performed at MoMA December 2011. On Novemer 20 of this year, he released Instrumental Tourist, an improvised electronic LP with Montreal sound artist Tim Hecker.
Sunday Sessions is a weekly presentation of performance, moving images, dance, music, and discursive programs. Its mission is to embrace live arts as an integral aspect of contemporary practice and ask how art forms, which unfold in the here and now, produce specific ways of thinking and useful means to engage with the broader world. Every Sunday different artists, curators, thinkers and a range of other cultural agents are invited to share their latest projects and ideas with the MoMA PS1 audience.
Sunday Sessions is made possible by MoMA's Wallis Annenberg Fund for Innovation in Contemporary Art through the Annenberg Foundation.

The VW Dome at MoMA PS1 is made possible by a partnership with Volkswagen of America.