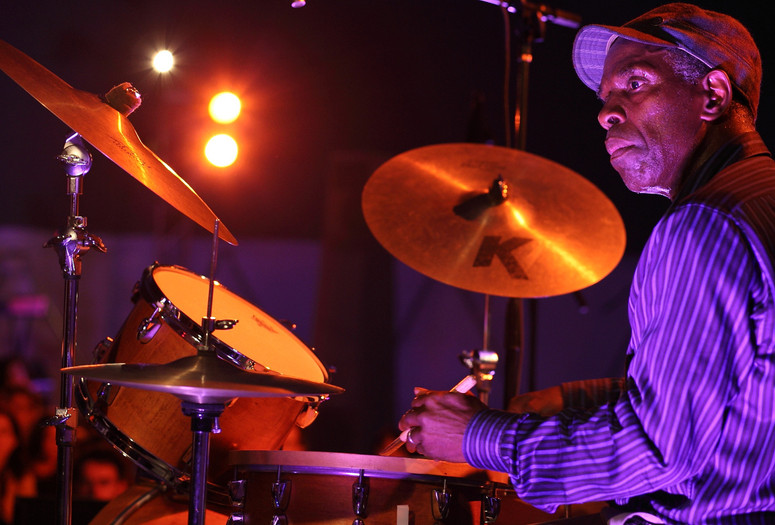 Join us on October 21 for our Fall Open House to celebrate the opening of Now Dig This! Art and Black Los Angeles 1960–1980, New Pictures of Common Objects, and Matt Connors: Impressionism. The opening celebration includes a performance program selected by Malik Gaines and Alexandro Segade, a book launch and conversation with artist Clifford Owens, a cash bar, and delicious eats provided by M. Wells.
Artbook @ MoMA PS1 presents A Conversation with artist Clifford Owens
3:00–4:00 p.m.
In celebration of Clifford Owens' publication based on his 2011 MoMA PS1 exhibition, Anthology, the artist will hold a conversation with Assistant Curator Christopher Y. Lew. Owens' first publication includes the written performance scores that he solicited from fellow African American artists as well as the final artworks that resulted from the live performances. The book features essays by art historians Huey Copeland and John Bowles, in addition to interviews with individuals who attended the live performances and a round-table discussion with selected Anthology artists moderated by art historian Kellie Jones.
*A Short Course on Resistance* presented by Art Comments
4:00–5:00 p.m.
A Short Course on Resistance is an affirmative gesture to create a field of intertextuality that examines notions of resistance and education by recontextualizing the book club as a segment of an exhibition, inclusive of text, authors, contemporary art and philosophy. Curated by Peter Duhon, writer, educator and director of the contemporary art blog Art Comments.
This participatory event is free and open to the public, and we invite you to join us to discuss Claire Bishop's Artificial Hells: Participatory Art and the Politics of Spectatorship. Please email [email protected] for more information.
*The Meeting*, Malik Gaines and Alexandro Segade
4:00–6:00 PM
In conjunction with the opening of Now Dig This! at MoMA PS1, Courtesy the Artists (Malik Gaines and Alexandro Segade of My Barbarian) will present a program of performances responding to the music of African American activist Elaine Brown, whose 1969 album, Seize the Time, was produced by the Black Panther Party. Courtesy the Artists' program features artists and musicians Niv Acosta, LaTasha Diggs, Charles Gaines, Simone Leigh, Adam Pendleton, Matana Roberts, Xaviera Simmons, Samita Sinha, Geo Wyeth, and others. The group will perform contemporary responses to this historic collection of songs.
Elaine Brown is an activist who was one of the prominent members of the LA chapter of the Black Panther Party. She held several leadership positions, had intimate relationships with many of the other well-known Panthers, and was part of all of the turmoil of the time. As a cultural initiative, the party made recordings of Brown's political songs that she herself performed on the piano.
Courtesy the Artists, a new collaboration by Malik Gaines and Alexandro Segade that combines curatorial and artistic practices, has taken Brown's album as a starting point for themselves and their group of specifically selected artists. Through music, video-screenings, and theatrical readings of original and archival texts, the group will deliver a recital of this historic collection of agit-prop, situating the discussion of race, gender and power deep in the now.
Sunday Sessions is a weekly presentation of performance, moving images, dance, music, and discursive programs. Its mission is to embrace live arts as an integral aspect of contemporary practice and ask how art forms, which unfold in the here and now, produce specific ways of thinking and useful means to engage with the broader world. Every Sunday different artists, curators, thinkers and a range of other cultural agents are invited to share their latest projects and ideas with the MoMA PS1 audience.
Sunday Sessions is made possible by MoMA's Wallis Annenberg Fund for Innovation in Contemporary Art through the Annenberg Foundation.