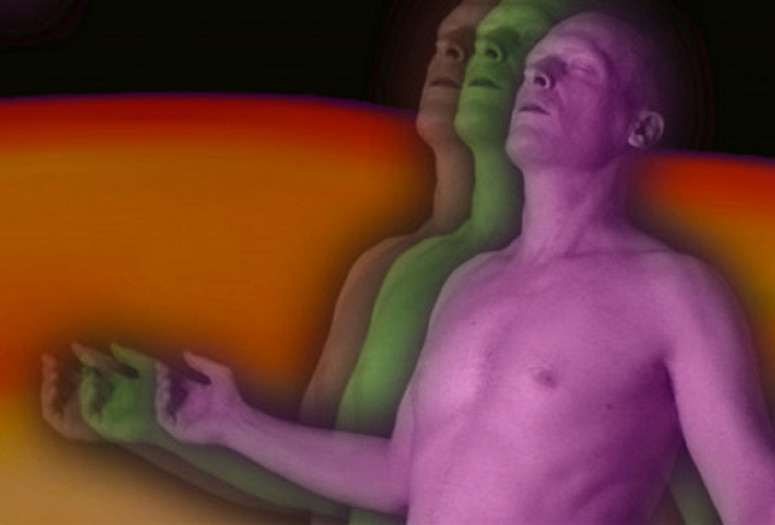 SCHEDULE
2:00 p.m. · CANDIDATE, The Moral Repellent is US
3:00 p.m. · BEAUT, Songs of Ruin
3:30 p.m · James Fotopoulos & Laura Parnes, Ten Ways of Doing Time
4:00 p.m · Artbook @ MoMA PS1, Thanks for the View, Mr. Mies Book Launch
CANDIDATE (Lovett/Codagnone & Michele Pauli)
*The Moral Repellent is US* — Live musical performance featuring Sandra Ceccarelli, Jim Fletcher, Gary Indiana & Kate Valk
2:00 p.m
CANDIDATE is an ongoing collaboration between artist team Lovett/Codagnone and musician Michele Pauli, of Italian band Casino Royale. The band often collaborates with other actors within the context of their performances, in the case of The Moral Repellent is US, film actress Sandra Ceccarelli; actor and member of the New York City Players, Jim Fletcher; writer, filmmaker and visual artist Gary Indiana and actress and founding member of Wooster Group, Kate Valk.
BEAUT (Marti Domination & Paul Twinkle)
*Songs of Ruin* — Live musical performance by Marti Domination, vocalist and Paul Twinkle, electric guitar
3:00 p.m
BEAUT is a musical collaboration between Marti Domination and Paul Twinkle.
Domination is an actor/performer who has starred in such films as Matthew Barney's Cremaster 1 and Tessa Hughes-Freeland's Dirty. She appears in both Laura Parnes' County Down and in James Fotopoulos' upcoming Nautilus. Twinkle was guitarist of Stiffs, Inc.
James Fotopoulos & Laura Parnes
*Ten Ways of Doing Time*, 2012
3:30–5:30 p.m
MoMA PS1 hosts the global premiere of James Fotopoulos and Laura Parnes' Ten Ways of Doing Time. The feature length video, starring Jim Fletcher and Stephanie Vella, fuses prison drama with science fiction genre, creating an experimental narrative that follows the disintegration of a science project to transform the inmates into super-soldiers. Both outrageous and irreverent, the sprawling scope of this chapter-based video mirrors its content through its structure, allowing the tight formality initially employed to explode into controlled states of anarchy.
Artbook @ MoMA PS1 presents
Thanks for the View, Mr. Mies
4:00–5:00 p.m.
Join Artbook @ MoMA PS1 for the launch of Thanks for the View, Mr. Mies, a new publication from Metropolis Books that looks at a middle-class residential complex in downtown Detroit called Lafayette Park, home to the largest collection of buildings designed by Ludwig Mies van der Rohe in the world. Completed in 1963, Lafayette Park is one of the city's most racially integrated and economically stable neighborhoods. In the book, Lafayette Park is examined through interviews with and essays by residents of the buildings, giving the reader an understanding of the organic and idiosyncratic ways that people actually use the unique modernist architecture that they live with on a daily basis.
The book is outstandingly designed, full of archival materials related to the buildings' history, and generously illustrated with newly commissioned and previously unpublished photographs of the homes.
Thanks for the View, Mr. Mies was conceived, edited, and designed by graphic designers Danielle Aubert, Lana Cavar, and Natasha Chandani. They will speak about the origins of the project, how their research led to this compelling book, and what happens when modernist design is let loose in the everyday world. The discussion will be moderated by world-renowned graphic designer Michael Bierut.
Sunday Sessions is a weekly presentation of performance, moving images, dance, music, and discursive programs. Its mission is to embrace live arts as an integral aspect of contemporary practice and ask how art forms, which unfold in the here and now, produce specific ways of thinking and useful means to engage with the broader world. Every Sunday different artists, curators, thinkers and a range of other cultural agents are invited to share their latest projects and ideas with the MoMA PS1 audience.
Sunday Sessions is made possible by MoMA's Wallis Annenberg Fund for Innovation in Contemporary Art through the Annenberg Foundation.

The VW Dome at MoMA PS1 is made possible by a partnership with Volkswagen of America.