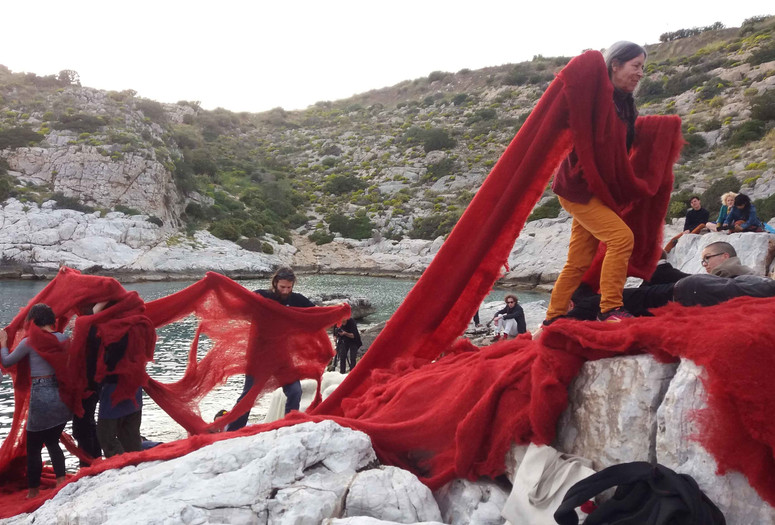 Art and Practice is a series of discussion-based seminars in which emerging and experienced artists can discuss challenges and possibilities in the field.
Cecilia Vicuña joins us to address the creative potential of failure as a force that impels new inquiries and discoveries, and how it has informed her art. Through her own experiences of exclusion and marginalization, Vicuña will explore the transformative power of failure and adversity, and how they have deepened her quest for self-knowledge and true art. She will also consider positive and negative examples of collective art born in response to failure.
This program is free but requires the submission of a response form (above). For more information, please contact [email protected].
Bio:
Cecilia Vicuña is a poet and artist born in Chile. She has been creating impermanent art and various forms of activism for 50 years, but only recently has her work come to the attention of the art world. The first major survey of her work, the travelling exhibition About to Happen, opened in March 2017 at the Contemporary Arts Center, New Orleans. Her work also appeared at documenta 14 in Athens and Kassel.
Education at MoMA is made possible by a partnership with Volkswagen of America.

Major support for Adult and Academic Programs is provided by the Estate of Susan Sabel.

Generous funding is provided by endowments established by Agnes Gund and Daniel Shapiro, The Junior Associates of The Museum of Modern Art, Walter and Jeanne Thayer, and by the gifts of Alan Kanzer. Additional support is provided by the Annual Education Fund.