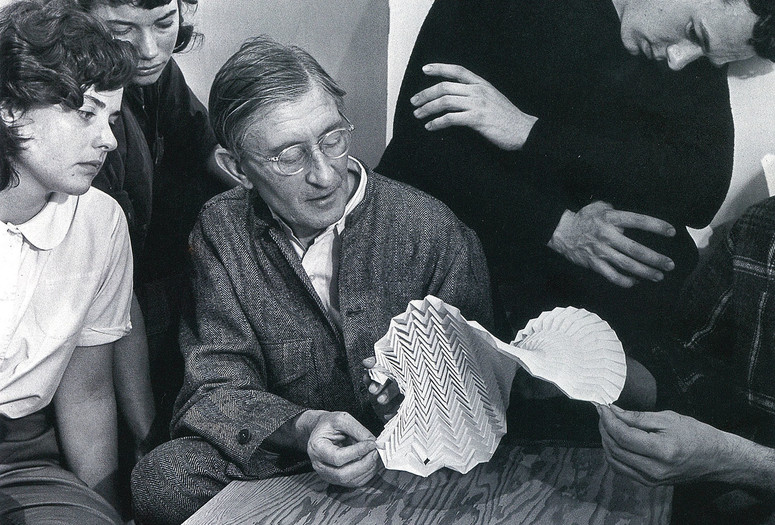 In this workshop participants will experiment with form, structure, and design principles using the simplest of materials: paper. As part of the People's Studio's special focus on Black Mountain College, the experimental art school in North Carolina (1933–57), the workshop draws on the teaching of artist Josef Albers, who was an influential instructor there. Albers considered material knowledge and manual skill to be of the utmost importance. Principles of structural strength, rhythm, precision, and a material's tendencies and limitations are the focus of these exercises.
Free with admission. Not appropriate for children under 10. Space is limited and available on a first-come, first-served basis. Sign-up begins half an hour prior to each workshop.
Fritz Horstman is Artist Residency and Education Coordinator at the Albers Foundation. He has developed and presented workshops and lectures for institutions such as the Bauhaus Dessau, Dia:Beacon, The Drawing Center, Princeton University, Bennington College, Yale University, Exploratorium San Francisco, the Ecole des Beaux-Arts Paris, and the Lebanese American University in Beirut, as well as numerous elementary-, middle- and high schools and community centers. He has shown his own art in recent exhibitions in France, Japan, Norway, California, Massachusetts, and Brooklyn.