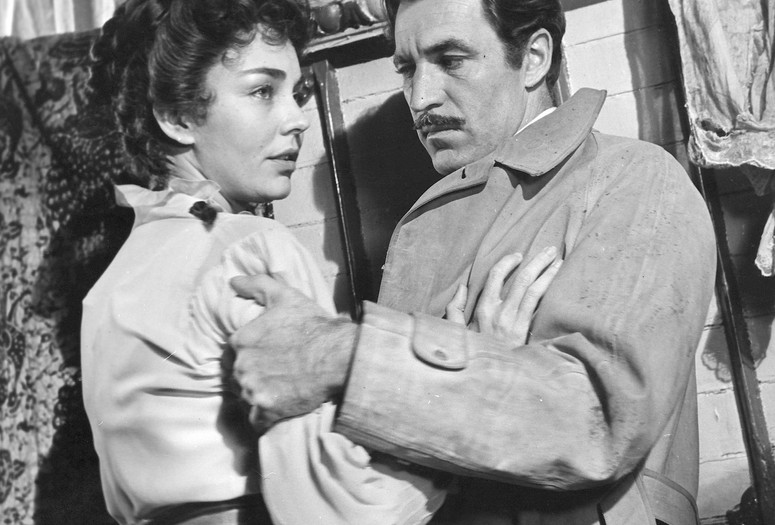 Gone to Earth (The Wild Heart). 1950. Great Britain/USA. Written and directed by Michael Powell, Emeric Pressburger, based on the novel by Mary Webb. With Jennifer Jones, Cyril Cusack, David Farrar. 82 min.
Hazel Woodus is a country girl who enjoys being outdoors in the company of woodland creatures—she even keeps a fox cub as a pet. When the local squire, Jack Reddin, sees Hazel, he is enchanted by her beauty and serenity. But the two may not be such a great match, as Jack participates in the tradition of fox hunting across the countryside.
American release version.