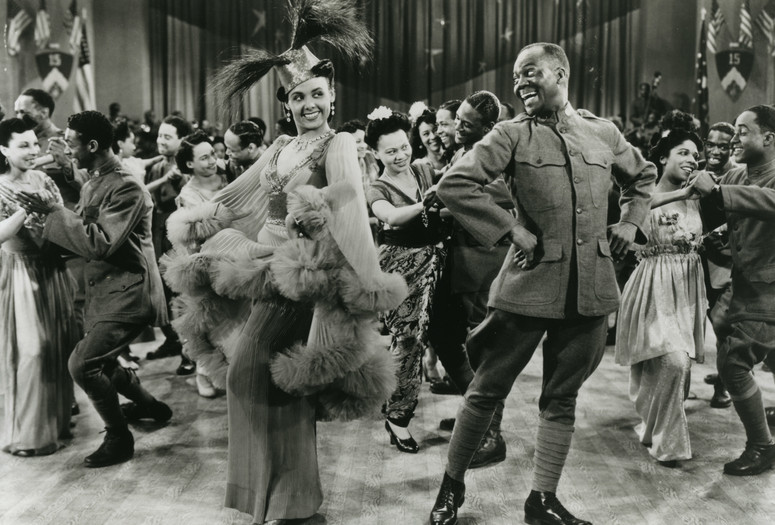 Stormy Weather. 1943. USA. Directed by Andrew L. Stone. With Lena Horne, Bill Robinson, Cab Calloway. 78 min.
Lena Horne stars in this delightful musical about one woman's road to stardom and her increasing estrangement from her longtime sweetheart, played by Bill Robinson. Lauded as one of the best musicals of Hollywood's golden age, Stormy Weather also offers a thrilling retrospective of some of the most renowned African American stars of the 1900s, with Fats Waller, Cab Calloway, and the Nicholas Brothers along for the ride. 35mm.
Illusions. 1982. USA. Directed by Julie Dash. With Lonette McKee, Rosanne Katon, Jack Radar. 34 min.
Set in Hollywood during World War II, this haunting short follows Mignon (McKee), a light-skinned studio executive passing for white, and Ester (Katon), an African American singer secretly hired to dub the vocals of a white movie star. Dash's film is a gripping critique of Hollywood's power to shape perceptions, and the illusions of racial identity itself. Courtesy of filmmaker Julie Dash and UCLA Film & Television Archive. 16mm.