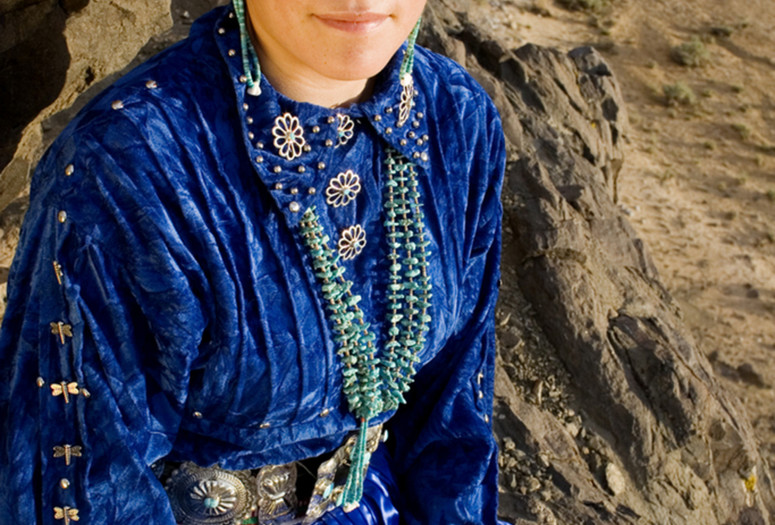 Greenbush. 2005. Australia. Directed by Warwick Thornton (Kaytej Nation). 25 min.
With Ted Egan, Audrey Martin, David Page. An Australian Aboriginal DJ realizes that his job at the country radio station is about more than just playing music.
Miss Navajo. 2007. USA. Directed by Billy Luther (Navajo/Hopi/Laguna). 58 min.
With Radmilla Cody, Marilyn Help Hood, Ida Gail Organick. The role of women and tradition in Diné (Navajo) culture is explored through a young girl's quest for the Miss Navajo Nation crown. This sensitive documentary opens the door to a surprising world where contestants are challenged to answer tough historical questions in the Navajo language and showcase their knowledge of practices like governance, traditional singing, or butchering sheep. The film subtly illustrates the sacred dimension of Miss Navajo as well—how participation places the young women in a timeless matriarchal continuum that goes back to creation and the first Diné life-giving ancestor: Changing Woman.