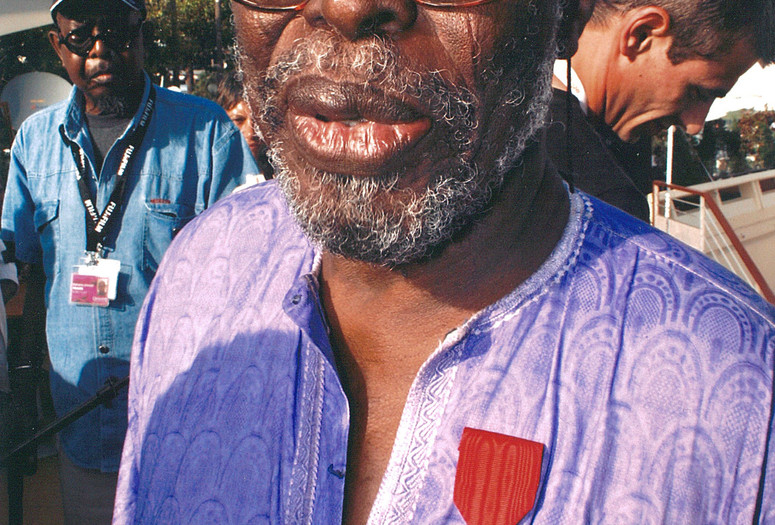 Kokoa. 2001. Niger. Directed by Moustapha Alassane. In French, Hausa; English subtitles. 14 min.
The festive citizens of the Kingdom of Frogs crowd into an arena to watch their warriors engage in hand-to-hand combat and to see Tountia and her musicians perform an enchanting concert.
Moustapha Alassane, Cineaste of the Possible. 2008. France. Directed by Christian Lelong, Maria Silvia Bazzoli. In French; English subtitles. 93 min.
In this endearing documentary portrait, Alassane reminisces about magic lanterns, Chinese shadow puppetry, and his own pioneering role in the Golden Age of Nigerien cinema.