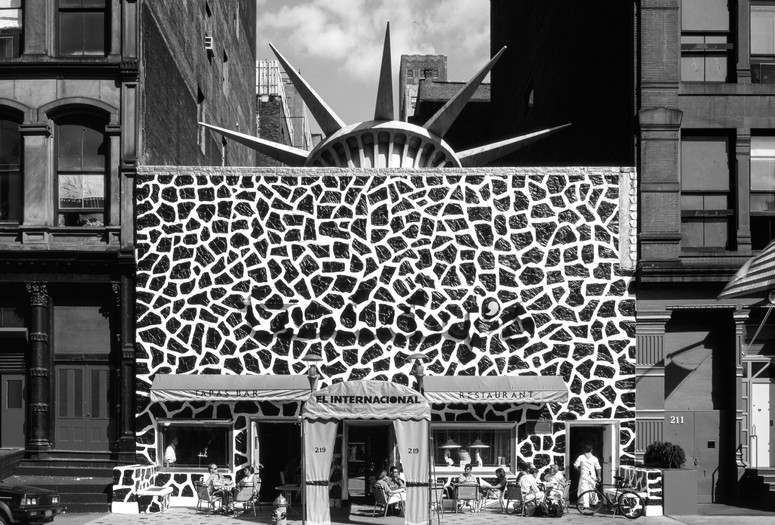 Presented with Artbook | D.A.P., join for a presentation with tapas and drinks in celebration of the launch of El Internacional, a publication in honor of the eponymous restaurant.
In the words of publishers Dilecta / Foodcultura:
"The first restaurant to introduce tapas in the United States El Internacional was about more than the food it served, conceived by artist Antoni Miralda and chef Montse Guillén, the neighborhood staple soon became an icon of New York's downtown scene of the 1980s. This is the story of a project that transformed dining experiences into installations and performance art, setting a precedent for the social art to come."
Contributors include Bendita Gloria, Daniel Moquay, Editorial Tenov, Edgar Allan Poe, Fundación Arte y Mecenazgo, M. Wells Dinette, Soon in Tokyo, Swallow Magazine.
MoMA PS1's acclaimed VW Sunday Sessions program welcomes visitors to experience art live and in real time. Embracing performance, music, dance, conversations, and moving images the program vividly demonstrates how these art forms can push us to engage with our contemporary world in creative, illuminating ways. With an emphasis on artistic practices that blur and break traditional genre boundaries, the program supports and commissions new work, inviting artists, curators, and other cultural instigators to share their latest projects.
MoMA PS1 offers one of the most extensive museum programs dedicated to live art in the world, representing a core component of the institution's mission since its founding.
VW Sunday Sessions is organized by Jenny Schlenzka, Associate Curator; Alex Sloane, Curatorial Assistant; Taja Cheek, Curatorial Assistant; Rosey Selig-Addiss, Associate Producer; and Lucy Lie, Production Coordinator.

VW Sunday Sessions and the VW Dome at MoMA PS1 are made possible by a partnership with Volkswagen of America, who have supported the program for five years since its inception.