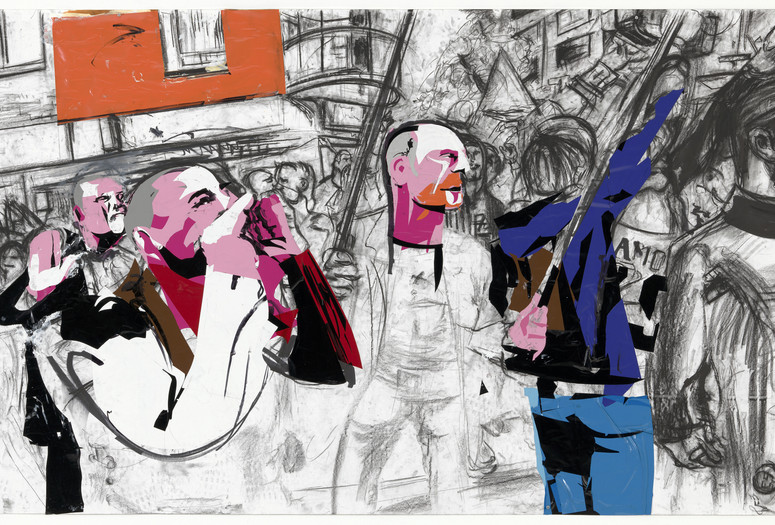 Instructor: Yasmil Raymond
4 Tuesdays: 5/2, 5/16, 5/23, 5/30 (no class on 5/9)
This course has multiple sessions. Register here beginning March 21.
Usually in art the viewer perceives echoes of the psychological and social dynamics of a specific culture or context, as artists respond to life-altering experiences and historical events by drawing from source materials and shared knowledge. In this course we will focus on the exhibition Unfinished Conversations: New Work from the Collection, which features work by more than a dozen artists, made in the past decade and recently acquired by
MoMA. In four lively conversations, we will consider various ways in which artists interweave lengthy research into their process, integrate subject matter and form, and structure layers of meaning and open-ended questions for us, the viewers, to discover and examine.
Yasmil Raymond joined The Museum of Modern Art as an associate curator in the Department of Painting and Sculpture in July 2015. Previously, she served as a curator at the Dia Art Foundation, and as an associate curator at the Walker Art Center in Minneapolis for five years. Raymond was part of the Education Department at MCA Chicago prior to her time at the Walker. She received a BFA from the School of the Art Institute of Chicago and an MA from Bard College, Center for Curatorial Studies.
Non Member: $355
Member and Corporate Member employees: $325
Student/Educator: $250
Capacity: 25
Explore various periods of modern and contemporary art through programs led by MoMA curators and other prominent experts, both inside and outside the galleries.
All MoMA evening classes include multiple sessions after the Museum has closed to the public; registration is open throughout.