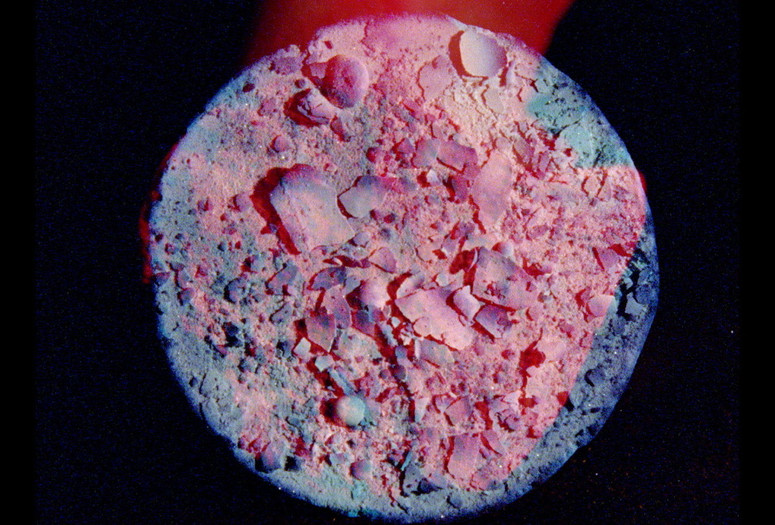 Program 73 min.
As Without So Within. 2016. Mexico/USA/UK. Directed by Manuela De Laborde. 35mm. 25 min.
This experimental meditation on the detailed surfaces of objects confronts representation in theater and cinema and forces the viewer to confront hierarchies of viewership.
Los diablos azules (The Blue Devils). 2017. France. Directed by Charlotte Bayer-Broc. 48 min.
More than 3,000 miners of Chile's La Pampa were shot down by the national army during a demonstration in Iquique, a massacre told in Luis Advis's 1969 cantata Santa María de Iquique. In The Blue Devils, Charlotte Bayer-Broc wanders through one of the ghost mining towns—a remote outpost in the Atacama Desert—interpreting Advis's lament across eerily abandoned landscapes and industrial vistas. Bayer-Broc upends cinematic convention in a beguiling adaptation that is entirely her own; this medium-length musical is at once personal and political, reverent and burlesque.