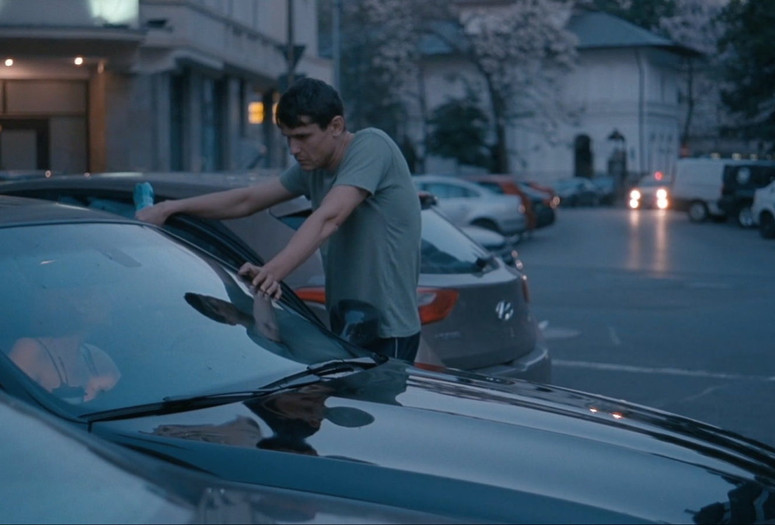 Program 101 min.
Events in a Cloud Chamber. 2016. India. Directed by Ashim Ahluwalia. 20 min.
Filmed on Super 8mm and 16mm, this documentary traces a collaboration between director Ashim Ahluwalia and Akbar Padamsee, a pioneer of modern Indian painting, to recreate Padamsee's 1969 film, lost for decades and now regarded as potentially the birth of experimental cinema in India.
Apartament interbelic, în zona superbă, ultra-centrală (Old Luxurious Flat Located in an Ultra-central, Desirable Neighborhood). 2016. Romania. Directed by Sebastian Mihăilescu. 19 min.
A young man spends the night alone in his apartment plagued by jealousy and anxieties as his wife goes out with an old high school friend in an attempt to sell the family car.
Spiral Jetty. 2017. USA. Directed by Ricky D'Ambrose. 15 min.
A young archivist is hired to whitewash a late psychotherapist's legacy in this exquisitely crafted story, imbued with an arch, conspiratorial air and told at a perfectionist's pace.
Manodopera. 2016. France/Greece. Directed by Loukianos Moshonas. 28 min.
Oscillating between labor and leisure, a young man alternates helping an Albanian workhand renovate an Athens apartment and joining in ponderous conversations with his friends on the roof.
Nyo Wveta Nafta. 2017. Portugal/Mozambique. Directed by Ico Costa. In Portuguese, Gitonga, and Shitsua; English subtitles. 21 min.
Ico Costa casually observes the rhythms of daily life in Mozambique in this freeform film shot on 16mm.