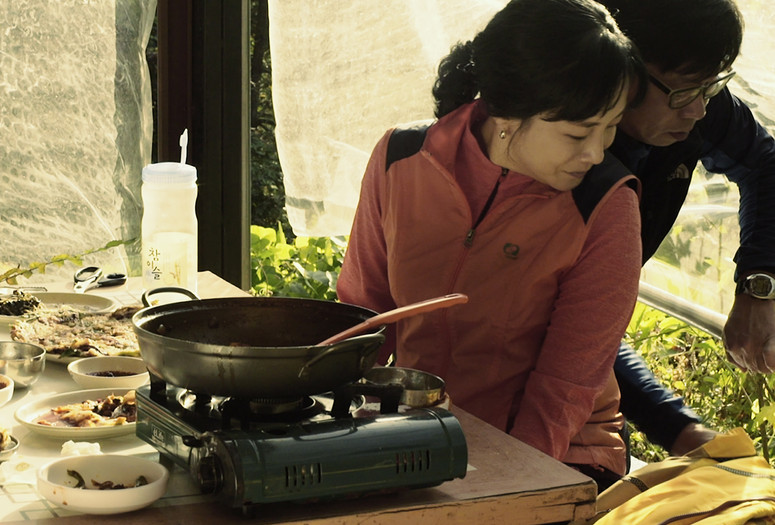 Chuncheon, chuncheon (Autumn, Autumn). 2017. South Korea. Directed by Jang Woo-jin. 78 min.
With a surprising structure that recalls the work of both Hong Sang-soo and Apichatpong Weerasethakul, this delicate sophomore feature by Jang Woo-jin is a tale of human connection and searching for one's place in the world. It begins simply enough, with a young man sitting next to an older couple on a train from Seoul to the city of Chuncheon. From there, we follow the man as he copes with the anxiety of trying to find a job, and then the couple, who, as it turns out, don't know each other as well as it seems. With funny and moving scenes that play out in understated yet bravura long takes, Autumn, Autumn is as attuned to the passage of time and fluctuations of light as it is to everyday human drama.
Léthé. 2016. France/Georgia. Directed by Dea Kulumbegashvili. 15 min.
A lonely horseman wanders past the river of forgetfulness and through a rural Georgian village where both children and adults explore life's more instinctual pleasures.