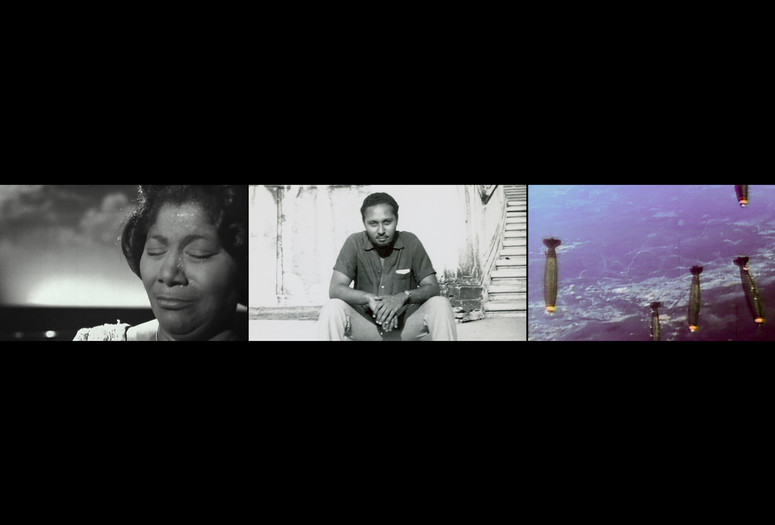 This evening's program is organized on the occasion of John Akomfrah's recently acquired installation The Unfinished Conversation (2012), featured in the exhibition Unfinished Conversations: New Work from the Collection. Akomfrah is a founding member of the Black Audio Film Collective, which he established along with Lina Gopaul, David Lawson, and others in the 1980s. The Unfinished Conversation centers on the ongoing importance of Stuart Hall, the Jamaican-born public intellectual and leader of the British New Left. Made two years before Hall's death in 2014, the installation is a testament to the ongoing impact of his ideas about artists and cultural institutions.
Following an introduction by Thomas J. Lax, Associate Curator in MoMA's Department of Media and Performance Art, the evening will include short presentations by Kobena Mercer, Professor of History of Art and African American Studies, Yale University, and David Scott, Professor of Anthropology, Columbia University; a dialogue between Cameron Bailey, Artistic Director, Toronto Film Festival, and John Akomfrah; and a conversation moderated by Tina Campt, Director, Barnard Center for Research on Women, and Professor of Africana and Women's Studies, Barnard College. Following the program, guests are invited to continue the conversation and meet the participants at an intimate reception catered by Settepani in MoMA's Education and Research Building Mezzanine.
6:00 p.m. program | 8:00 p.m. reception
Doors open at 5:45 p.m.
$35 general public, $20 members, $12 students
Presented by The Friends of Education of The Museum of Modern Art, Conversations: Among Friends explores works of art as reflections of their political and social contexts.