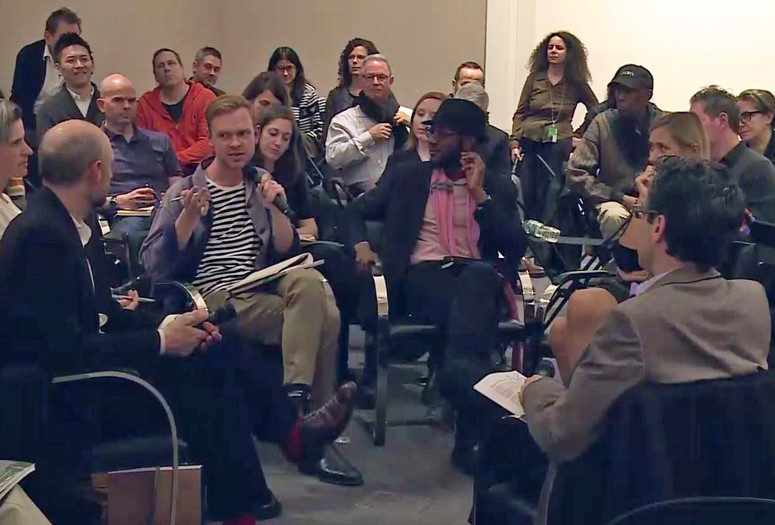 This session is devoted to the study of magazines that address histories and theories of photography. Critical attention will be given to the expanded discursive field of photography—the technologies, dispositifs, and networks in which images are produced, exhibited, circulated, and received. Specific magazine issues on feminism, vision and justice, protest, climate change, and post-election artist dossiers will be discussed within the legacy of photographic representations.
The featured speakers are Teju Cole, writer, art historian, photographer, and photography critic at The New York Times Magazine; Noam M. Elcott, Associate Professor, Department of Art History and Archaeology, Columbia University, and Editor, Grey Room; Michael Famighetti, Editor, Aperture; Matthew Leifheit, Founder and Editor, MATTE Magazine; Sophie Mörner, photographer and Publisher, Capricious; Cay Sophie Rabinowitz, Founding Director and Publisher, OSMOS; and Christian Rattemeyer, Harvey S. Shipley Miller Associate Curator of Drawings and Prints, MoMA.
This forum is full, but we are very pleased to present a video recording of the forum a week after the event has taken place.
Cofounded by curators Roxana Marcoci and Eva Respini on February 16, 2010, and conceived as an experimental platform for free-form critical discussions, MoMA's forums on contemporary photography are designed to encourage debate about the perspectives and scope of still and moving images and other forms of picture-making among leading artists, curators, and theorists in the field. The creative process of today is not solitary but dynamic, evolving from countless partnerships. These forums offer an intellectual milieu that values the scholarly reassessment of pivotal ideas in art, innovative practices, and complex and competing visions of modern and contemporary art.
Roxana Marcoci, The David Dechman Senior Curator, The Robert B. Menschel Department of Photography, MoMA, begins each session with an introduction to the topic, providing context for the conversation. Four to seven featured speakers then present for five to 10 minutes each. The presentations are followed by a probing, critical Q&A session and a moderated discussion with all the guests.
Read an article about the Forums from Art in America.
Organized by Roxana Marcoci, Senior Curator, Department of Photography, The Museum of Modern Art.

This Forum on Contemporary Photography is made possible by the Pannonia Foundation.