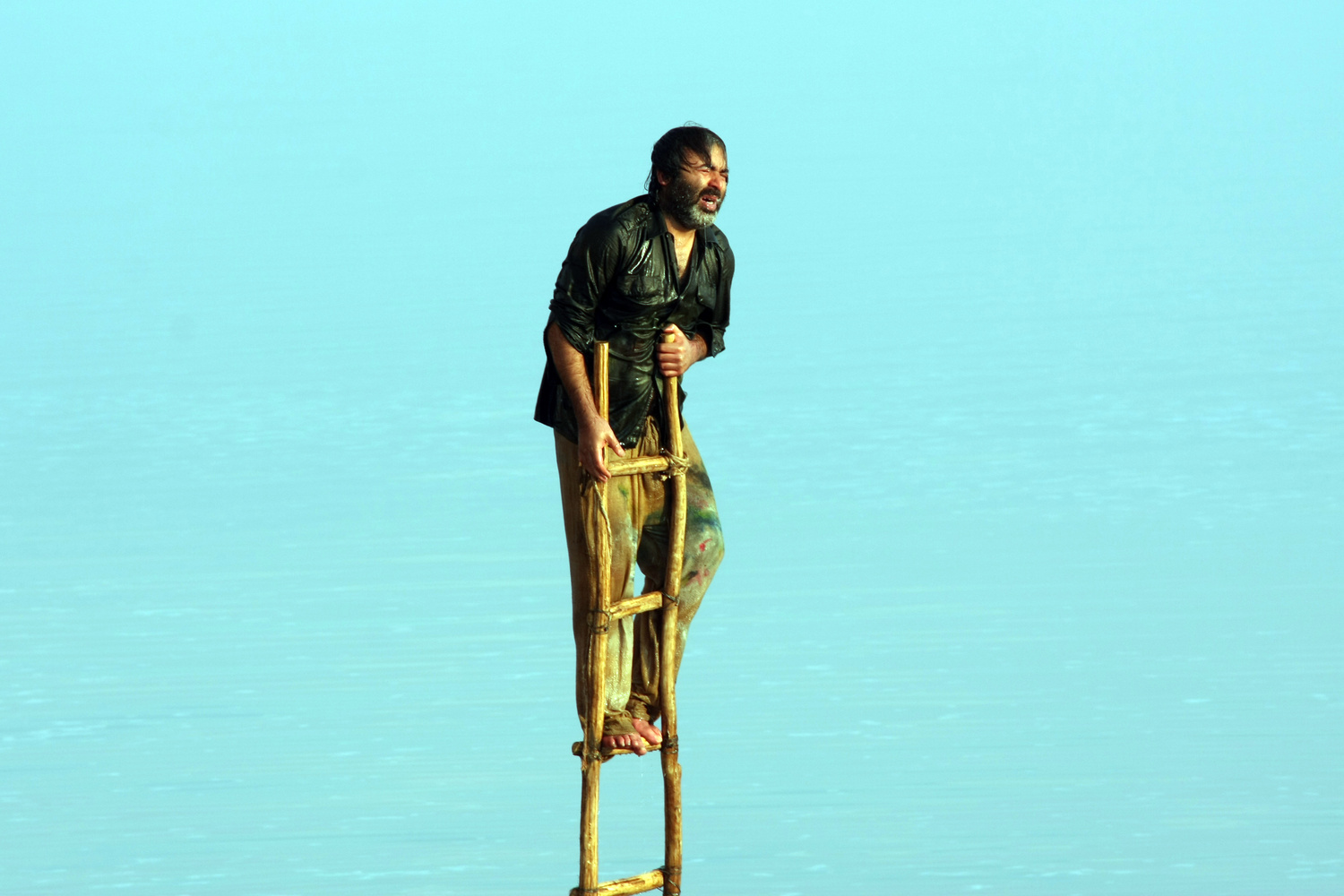 This work is by an artist from a nation whose citizens were being denied entry into the United States, according to a presidential executive order issued on January 27, 2017. This is one of several such artworks from the Museum's collection installed throughout the fifth-floor galleries and in the Agnes Gund Garden Lobby, and presented in our theaters, to affirm the ideals of welcome and freedom as vital to this Museum, as they are to the US.
Keshtzar haye sepid (The White Meadows). 2009. Iran. Written and directed by Mohammad Rasoulof. In Persian; English subtitles. 92 min.
With Hassan Pourshirazi, Younes Ghazali, Mohammad Rabbani. Following the release of The White Meadows, Mohammad Rasoulof and his editor Jafar Panahi (the director of The White Balloon, Crimson Gold, and Taxi) were sentenced to six years in prison for making propaganda against the Iranian government. In 2011, the Appeals Court reduced Rasoulof's sentence to one year, but upheld Panahi's sentence while also banning him from making films for 20 years. While under house arrest, Panahi secretly made his video diary This Is Not a Film; the film was smuggled out of Iran on a flash drive hidden inside a cake. It premiered at Cannes.