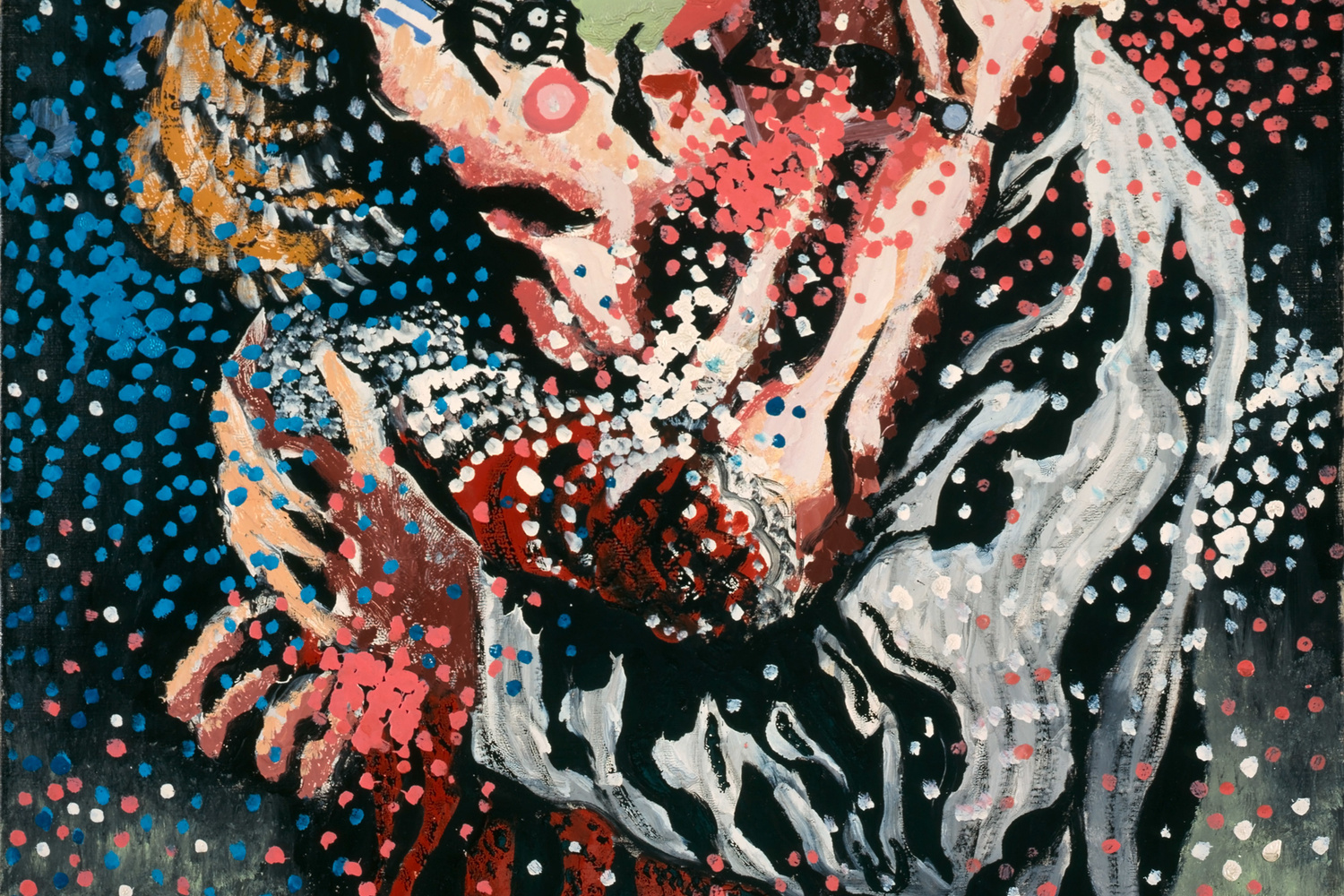 PopRally presents Arty Gras, a Mardi Gras–themed evening celebrating the exhibition Francis Picabia: Our Heads Are Round so Our Thoughts Can Change Direction.
Francis Picabia, a notorious reveler and party-organizer, produced spectacular galas with special costumes, menus, and scenery, and his so-called Monster paintings of the 1920s include carnival-themed caricatures of the Côte d'Azur leisure class. Now it's time for you to unleash your inner party monster with us. Celebrate Mardi Gras the way it was meant to be celebrated, with music, dance, drinks, and art.
Arty Gras features a special viewing of the Picabia retrospective, a live performance by High and Mighty Brass Band, drinks, and Picabia-inspired Mardi Gras masks designed by artist Damien Davis. Picabia- or Mardi Gras–themed costumes are encouraged!
Doors open at 7:00 p.m. Admission includes drinks, music, after-hours access to Francis Picabia: Our Heads Are Round so Our Thoughts Can Change Direction (7:00 p.m.–9:00 p.m), and a Damien Davis mask to take home.
Tickets ($25) are available online.
PopRally is a series of events at The Museum of Modern Art and MoMA PS1 that serve as a gateway for young and diverse audiences to engage with MoMA. Led by a cross-departmental committee of Museum staff, PopRally produces dynamic programs including artist collaborations, performances, film screenings, and digital content that encourage new and experimental ways of encountering modern and contemporary art.
This summer, join us for MoMA PopRally × New York, a creative journey across New York City. From Staten Island to the Bronx, we're heading to each of the five boroughs with artist collaborations, performance, music, food, film, and more. MoMA PopRally × New York kicks off in Queens and continues into the summer and fall with events in Staten Island, the Bronx, and Brooklyn. In October, the series culminates in Manhattan with MoMA's reopening and an interactive exploration of our new home. You'll be invited to a first look at the new MoMA, our expanded galleries, and the reimagined display of our collection—as always, PopRally style.