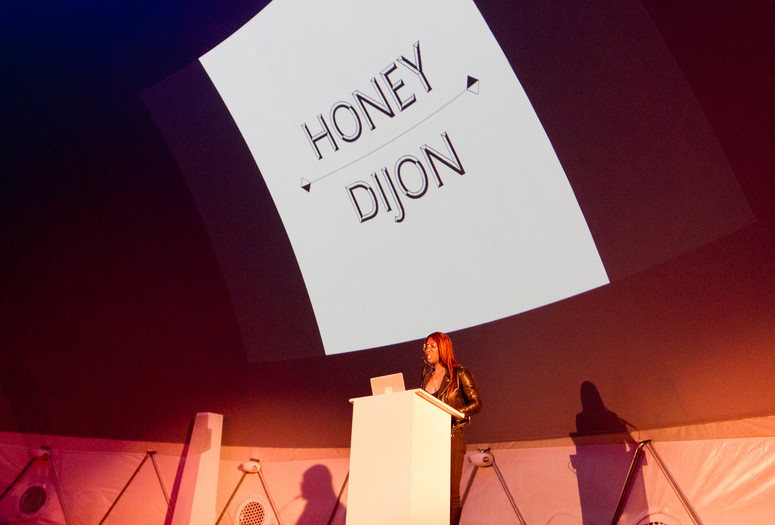 Organized with Bill Kouligas, featuring Genesis Breyer P-Orridge, Terre Thaemlitz, Honey Dijon, Juliana Huxtable, Elysia Crampton, Pauline Boudry and Renate Lorenz, Code Liberation and Dreamcrusher, Between 0 and 1: Remixing Gender, Technology, and Music is a series of performances, talks, screenings, and workshops that highlight and investigate the relationship between gender nonconforming identities, technology, and electronic music. For three consecutive weekends, the series focuses on gender positions that reject and challenge a binary world view and looks at the historical role that electronic music plays in creating alternative spaces allowing for multitudes of identities, desires, and affects.
Between 0 and 1 begins with a day focused on communities, both digital communities that have formed in recent years and those within New York City's nightlife scene.
Code Liberation opens the afternoon with a participatory hackathon and workshop focused on collaborative electronic music programming. Based in New York City, Code Liberation is a collective focused on the creation of of digital games and creative technologies by women, non-binary, and female-identifying people.
Following the hackathon, Pauline Boudry and Renate Lorenz present a screening of their film To Valerie Solanas and Marilyn Monroe in Recognition of their Desperation (2013). Indebted to Pauline Oliveros's eponymous 1970 score, the film questions the political and social possibilities and limits of musical and filmic forms, asking if sounds, rhythms, and light can create community or even become revolutionary. The screening is followed by a conversation with the filmmakers and the scholar Tavia Nyong'o.
The opening day culminates with artist and DJ Honey Dijon, who leads a discussion focused on those who have, like her, found safety and creative expression within the New York club scene. As a trans-female African American woman, Dijon sought out clubs in the 1990s as both a sanctuary and an arena for music and performance, independent of mainstream culture. Following her presentation, the artist is joined in conversation by New York City-based producer and manager Bill Coleman and DJ Venus X.
Schedule
12:00 p.m. - Code Liberation Music Hackathon
2:30 p.m. - Screening of Pauline Boudry and Renate Lorenz's To Valerie Solanas and Marilyn Monroe in Recognition of their Desperation (2013), followed by a discussion with the filmmakers and Tavia Nyong'o
3:30 p.m. - Honey Dijon
4:30 p.m. - Honey Dijon in conversation with Bill Coleman and Venus X
MoMA PS1's acclaimed VW Sunday Sessions program welcomes visitors to experience art live and in real time. Embracing performance, music, dance, conversations, and moving images the program vividly demonstrates how these art forms can push us to engage with our contemporary world in creative, illuminating ways. With an emphasis on artistic practices that blur and break traditional genre boundaries, the program supports and commissions new work, inviting artists, curators, and other cultural instigators to share their latest projects.
MoMA PS1 offers one of the most extensive museum programs dedicated to live art in the world, representing a core component of the institution's mission since its founding.
Special thanks to B&O PLAY.

VW Sunday Sessions is organized by Jenny Schlenzka, Associate Curator; Alex Sloane, Curatorial Assistant; Taja Cheek, Curatorial Assistant; Rosey Selig-Addiss, Associate Producer; and Lucy Lie, Production Coordinator.

VW Sunday Sessions and the VW Dome at MoMA PS1 are made possible by a partnership with Volkswagen of America, who have supported the program for five years since its inception.