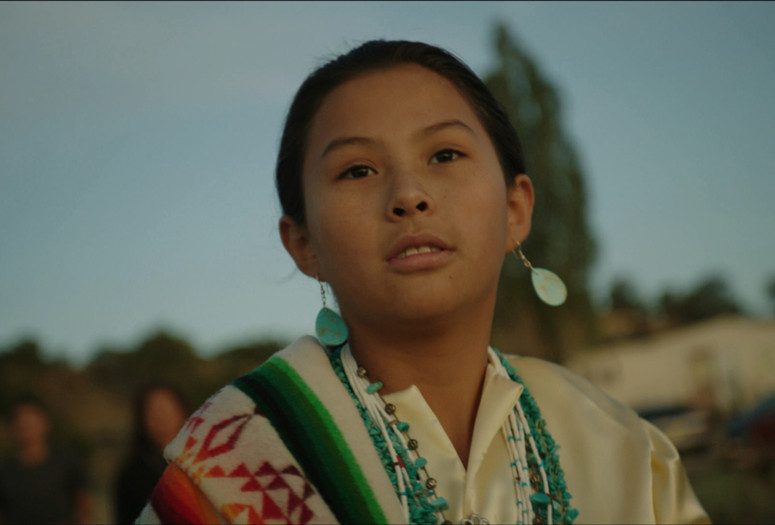 Drunktown's Finest. 2014. USA. Directed by Sydney Freeland (Navajo). 95 min.
With Jeremiah Bitsui, Carmen Moore, Morning Star Wilson. The Navajo Nation is seen from the inside out through the eyes of three teens: an adopted Christian girl, a rebellious father-to-be, and a promiscuous transsexual. While all three are striving to escape the hardships of life on a reservation, the film portrays such a strong underlying tradition of acceptance and family that one wonders whether the outside world these characters crave is truly the answer.
Wakening. 2013. Canada. Directed by Danis Goulet (Cree/Metis). 9 min.
With Sarah Podemski. In the near future, the environment has been destroyed and society suffocates under a brutal military occupation. A lone Cree wanderer searches an urban war zone to find the ancient and dangerous Weetigo to help in the fight against the occupiers.