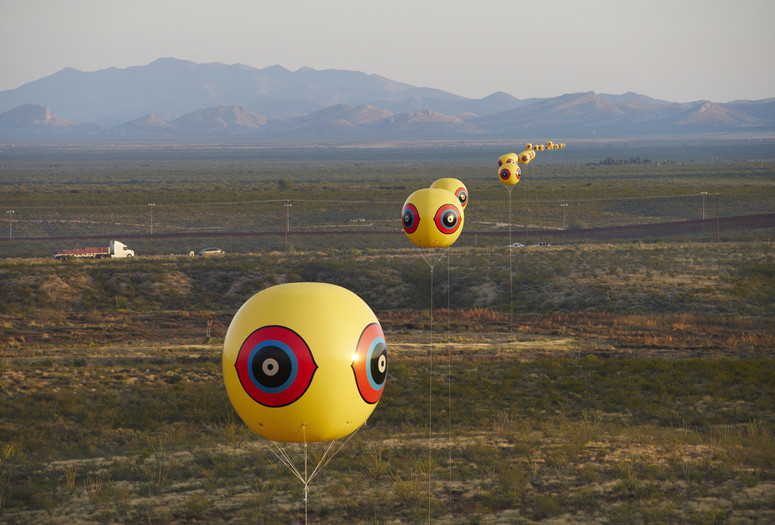 Through the Repellent Fence: A Land Art Film. 2017. USA. Directed by Sam Wainwright Douglas. 74 min.
World premiere
What began as a documentary on the "land art" movement in the US soon evolved to focus on *Repellent Fence*—a temporary, two-mile-long art installation that intersected the US/Mexico border in October 2015, spearheaded by Postcommodity, an activist/art collective consisting of three Native American artists. The artists "put land art in a tribal context" in "a metaphorical suture stitching together cultures that have inhabited these lands long before borders were drawn." The story of this timely work is intercut with scenes from major land art works like Robert Smithson's Spiral Jetty and Nancy Holt's The Sun Tunnels.
Smoke that Travels. 2016. USA. Directed by Kayla Briët. 13 min.
This autobiographical doc by a young, award-winning, self-taught filmmaker transmits Prairie Band Potawatomi teachings from her father—dance, music, history, and language—in hopes of preserving and inspiring a new appreciation of her culture.