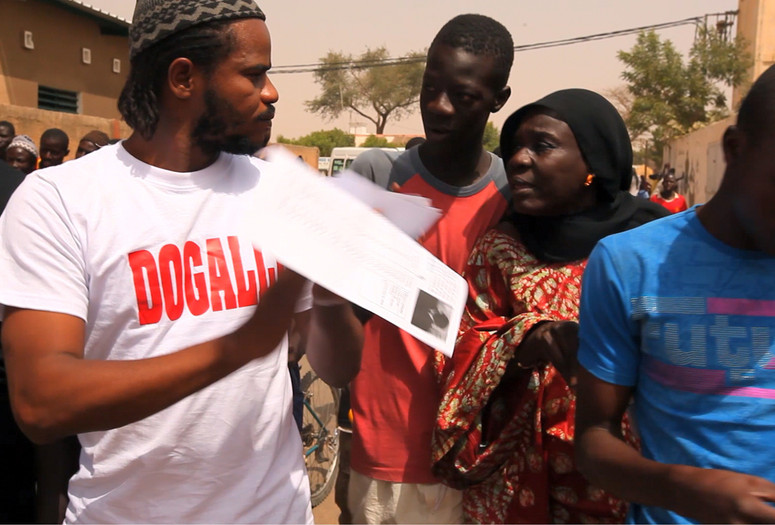 The Revolution Won't Be Televised. 2016. Senegal. Directed by Rama Thiaw. In Wolof, French; English subtitles. 110 min.
New York premiere
In 2012, Senegalese President Abdoulaye Wade began a highly controversial run for a third term, in violation of the nation's constitution. Among the forces that rose up in protest was a peaceful political movement, Y'en a Marre (literally "we're fed up"), an alliance of hip-hop artists and journalists. Rama Thiaw shadows rappers Thiat and Kilifeu and their manager Gadiaga as they crisscross Dakar to rock the youth vote.
#Bars4Justice. 2015. USA. Directed by Queen Muhammad Ali, Hakeem Khaaliq. 9 min.
While performing a benefit gig in St. Louis, Missouri, on the one-year anniversary of the killing of Michael Brown, hip-hop activist Jasiri X has his own encounter with the Ferguson police force.