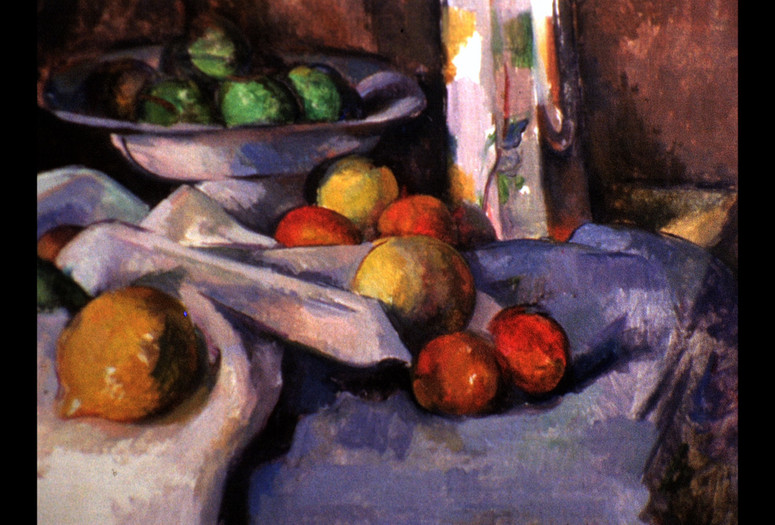 The Sun and Richard Lippold. 1966. Directed by Leo Hurwitz. Cinematography by Manfred Kirchheimer. 30 min.
Richard Lippold's The Sun was a kinetic sculpture of gossamer gold wire that hung over the Metropolitan Museum of Art's Persian carpets in the 1950s. Inspired by this radiant symbol of midcentury Existentialism, Hurwitz and Kirchheimer went on a walkabout in search of similar geometric patterns and spiritual delights, from the Brooklyn Bridge to a coal dumper, a sunflower, and a spider's web. 30 min.
Discovery in a Painting. 1968/2014. Directed by Leo Hurwitz. Produced by Hurwitz, Manfred Kirchheimer. 30 min.
In 1968, Hurwitz and Kirchheimer cast their Kino Eye on Cézanne's Still Life with Apples, one of the foundational works of modernism in MoMA's collection. The result—to which Kirchheimer added a score after Hurwitz's death—is a mesmerizing exploration of surface detail, color, abstraction, geometry, and artist's facture that only intensifies the painting's mysteries.