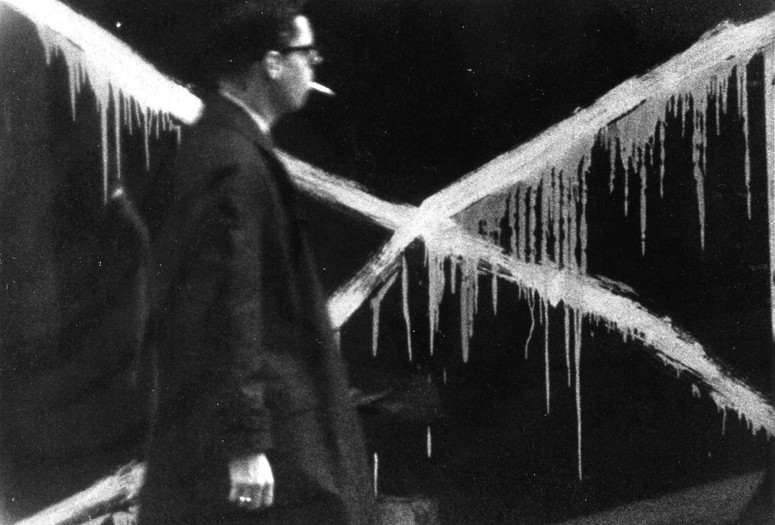 Claw. 1968. USA. Directed by Manfred Kirchheimer. 30 min.
Manhattan's old facades are a cornucopia of carved flora and fauna: craggy stone faces of satyrs and saints, herms, griffins, and medieval troubadours peering down at unsuspecting passerby. Kirchheimer juxtaposes this handcrafted masonry with the restless compulsion of the modern city to rise ever upwards, the jowls of a massive crane laying waste to what once stood proud.
Stations of the Elevated. 1981. USA. Directed by Manfred Kirchheimer. 45 min.
Though it's taken some 30 years, Kirchheimer's Stations of the Elevated is now hailed as a classic of proto-hip-hop filmmaking, a plein air study of New York's graffiti-festooned subway cars as they lumber and screech over elevated tracks in the Bronx and beyond. Set to a sampled soundtrack of Charles Mingus jazz spliced with Aretha Franklin gospel, the film is an "inner" city symphony, a celebration of the brash and defiantly anti-capitalist talents of outlaw paint-bombers like Lee Quiñones, The Fabulous 5, Shadow, Daze, Kase, and Pusher.