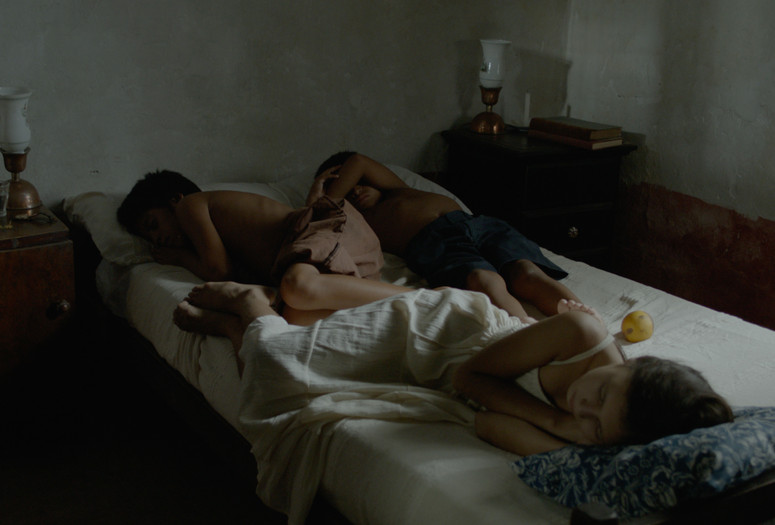 Ejercicios de memoria (Memory Exercises). 2016. Paraguay. Written and directed by Paz Encina. Cinematography by Matías Mesa. In Spanish, Guarani; English subtitles. 70 min.
Memory Exercises is the culmination of Encina's work with the so-called Archives of Terror—meticulous records kept by the government of dictator Alfredo Stroessner. Encina's longstanding political and aesthetic research project focused on how a community can cope with such detailed accounts of human rights violations. Memory and history, the personal and the political interweave in this experimental documentary that explores the consequences of Stroessner's decades-long state terror regime and how it continues to mark the Paraguayan people. Constructed from the testimonies, visual material, and memories of the children of Agustín Goiburú, an opposition leader who disappeared in 1979, Memory Exercises is a provocative reflection on how film might respond to political circumstances amid a surfeit of images of terror.
Tristezas de la lucha (Sorrows of the Struggle). 2014–16. Paraguay. Directed by Paz Encina. In Spanish, Guarani; English subtitles. 27 min.
The machinery of violence, confinement, and disappearance in Paraguay's recent history is laid bare in this trilogy of short films. Familiar and Arribo are audiovisual scores constructed with photos, recordings, and documents found in the Archive of Terror, kept by Stroessner's regime (1954–89). These films, originally made as a hybrid between documentary and video art, provoke an encounter with history by reactivating these detailed accounts of human rights violations. Tristezas is based on the short story by the anarchist writer and philosopher Rafael Barrett, which recounts the story of a bourgeois political prisoner under house arrest who feels compassion for the soldier who endures loneliness and extreme weather conditions while guarding him.