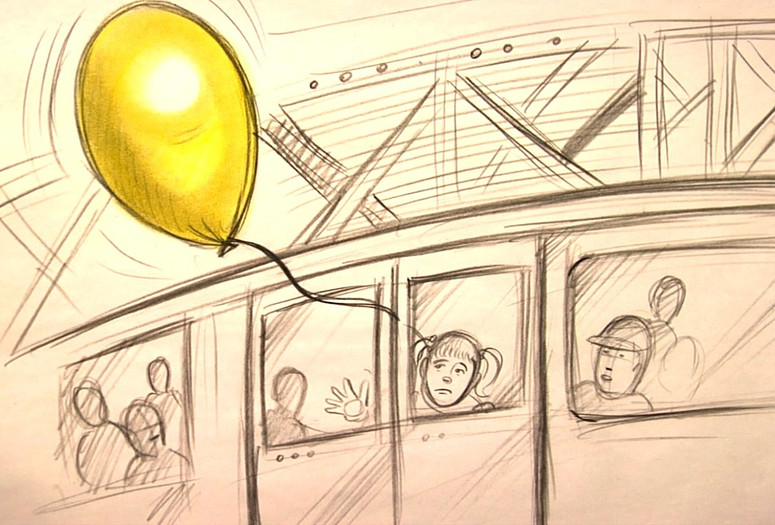 Recommended for kids ages four and up and their adult companions
Daybreak Express. 1958. USA. D. A. Pennebaker. 5 min.
A sensational journey on an old-fashioned New York City elevated subway is edited to a lively Duke Ellington composition, one of the first American jazz works to incorporate mechanical sounds.
The Ride. 1975. Canada. Directed by Gerald Potterton. 7 min.
This slapstick tribute to silent movies opens as a patient chauffeur waits for his boss…and waits, and waits. In the comedy of errors that follows, the chauffeur not only braves the elements but also demonstrates his extraordinary driving skills.
B/W Races. 2010. Italy. Directed by Jacopo Martinoni. 2 min.
An automobile race: who will win? Follow the competition and the many surprises to the finish line!
The Yellow Balloon. 2010. USA. Directed by Ben Thompson. 3 min.
A true story, witnessed on the New York City subway, about a little girl and a yellow balloon.
The Wheels on the Bus. 2004. USA. Directed by Gary McGivney. 6 min.
The classic children's song comes to life with Paul O. Zelinsky's eye-popping art and a lively musical score by the Bacon Brothers.