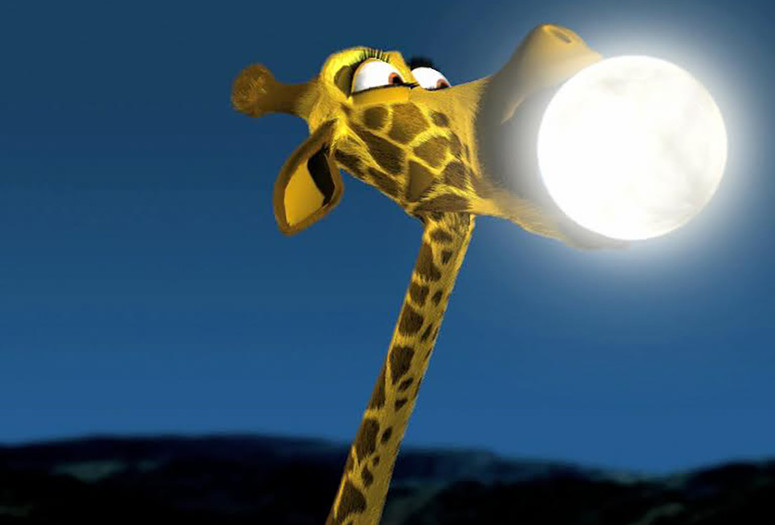 Recommended for kids ages four and up and their adult companions
How the Frog's Eye Sees. 1984. USA. Directed by Skip Battaglia. 7 min.
This spare animation presents a frog's-eye view of the world. The plot is minimal—it's more like a documentary—but it has a dramatic ending.
See. 1975. USA. Directed by Robin Lehman. 13 min.
An inventive soundtrack adds zest to this catalog of incredible images of the creatures that inhabit the watery deep.
The Happy Lion. 1990. USA. Directed by V. Bedrick. 7 min.
Based on the picture book by Louise Fatio and illustrated by Roger Duvoisin, this film tells the sweet story of a lion in a Paris zoo who tries to return his friends' visits by venturing into town to see them.
Jungle Beat: Moondance. 2004. Zimbabwe. Directed by Brent Dawes. 5 min.
Giraffe is happily enjoying his nighttime stroll when he bumps his head on the moon and knocks it from the sky. Will the night sky ever be the same again?