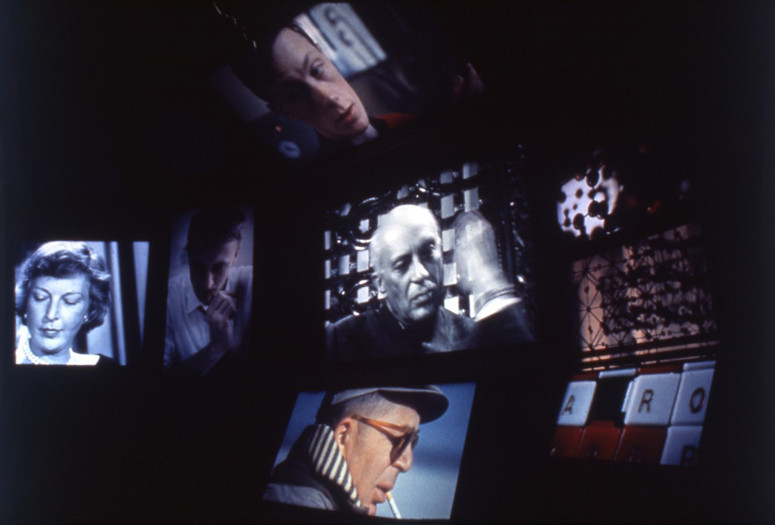 Combining highlights from NYU's 10th Orphan Film Symposium and its theme of sound with even newer rediscoveries, this eclectic program of short films is inspired by the artful and creative flair found among works not made for theaters. Sound and vision serendipitously connect the work of two couples—partners creative and marital: the acclaimed designers Ray and Charles Eames and the prolific but little known Naomi and Edward Feil. Added to the National Film Registry this year, The Inner World of Aphasia (1968) is the Feils' empathic medical education film, directed with poetic dimensions and a powerful lead performance. When Ed Feil shot home movies at the World's Fair of 1964–65, he captured a rare look at the multiscreen installation Think, which the Eameses created for the IBM pavilion—and which The Library of Congress now unveils as a single-screen reconstruction. Also newly restored, and in time for the filmmaker's centennial, is EPH 4/27/16, Ephraim Horowitz's sophisticated, wry Super 8 memoir, named one of the Ten Best amateur films of 1979. Rounding out the program with panache are a seldom-seen projection test and the Cinémathèque française's superb restoration of an early synchronous-sound film of pianist Victor Gille performing Chopin. Program approx. 105 min.
"Jiffy" Film: SMPTE P16-PP-C. 197?. USA. 5 min.
Produced for the Society of Motion Picture and Television Engineers. Preserved by Anthology Film Archives. 16mm.
Der Bajazzo: Duett der Nedda. 1908. Germany. Produced by Deutsche Bioscop. Cast unknown. Vocals: Emilie Herzog, Baptist Hoffmann, from Gramophone Monarch Record disc, 1907. 3 min.
Restored by DIF – Deutsches Filminstitut. DCP.
Premier nocturne en fa # majeur de Chopin, Interprété par Victor Gille. 1928. France. 4 min.
Produced by Gaumont-Petersen-Poulsen. Restored by the Cinémathèque française. DCP.
[NY Fair 1964–1965]. 1965. USA. 11 min.
Filmed by Edward R. Feil. Preserved by Indiana University Libraries Moving Image Archives.
Think. 1964. USA. Directed by Ray and Charles Eames. 10 min.
Reconstructed by The Library of Congress.
The Inner World of Aphasia. 1968. USA. Directed, filmed, and edited by Edward R. Feil. Written by Naomi Feil. With Naomi Feil. 24 min.
Preserved by Indiana University Libraries Moving Image Archives. 16mm.
EPH 4/27/16. 1979. USA. Directed by Ephraim Horowitz. 26 min.
Digital projection of Super 8 film scanned by Colorlab for Fandor and the NYU Orphan Film Symposium's Amateur Film Project. Special thanks to the Horowitz family.
Introduced by Dan Streible, Katie Trainor, John Klacsmann, James Irsay, Ed & Naomi Feil, Ken Feil, Rachael Stoeltje, Robert Anen, George Willeman, and Genevieve Havemeyer-King.