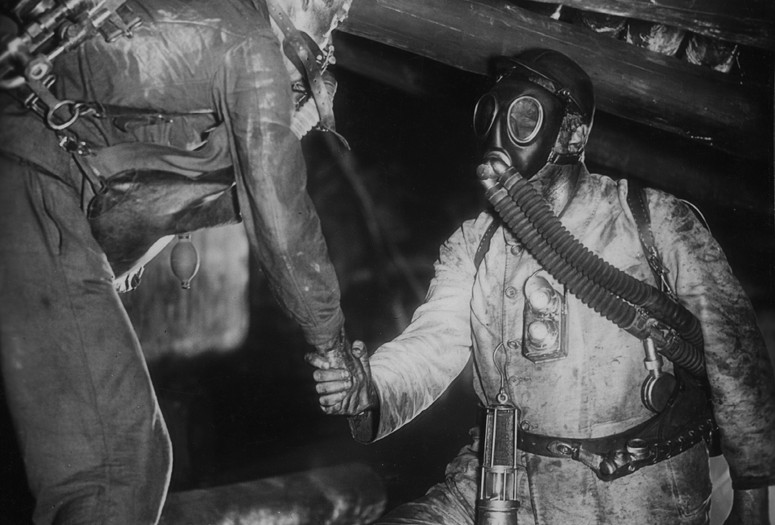 Kameradschaft (Comradeship). 1931. Germany/France. Directed by G. W. Pabst. With Ernst Busch, Alexander Granach, Fritz Kampers. In German, French; English subtitles. 92 min.
On November 18, Martin Koerber, head of the Deutsche Kinemathek film archive, presents new restorations of G. W. Pabst's revolutionary Westfront 1918 and Kameradschaft. Pabst's Kameradschaft, a cry for peace that arrived in theaters only 14 months before Hitler seized power, marked the beginning of the end of Weimar cinema. It endures, however, as a harrowingly realistic adventure film and a courageous appeal to the friendship of nations. German miners, mounting a desperate rescue mission to save their French comrades from an underground fire, breach a partition that had been established between the two countries in the Treaty of Versailles. Pabst's newsreel techniques had a profound influence on the British documentarians Humphrey Jennings and Basil Wright in the 1930s. Courtesy Janus Films. DCP.
A Collier's Life. 1904. Great Britain. Directed (possibly) by J. H. Martin. Silent. 4 min.
Courtesy Swedish Film Institute. 35mm.