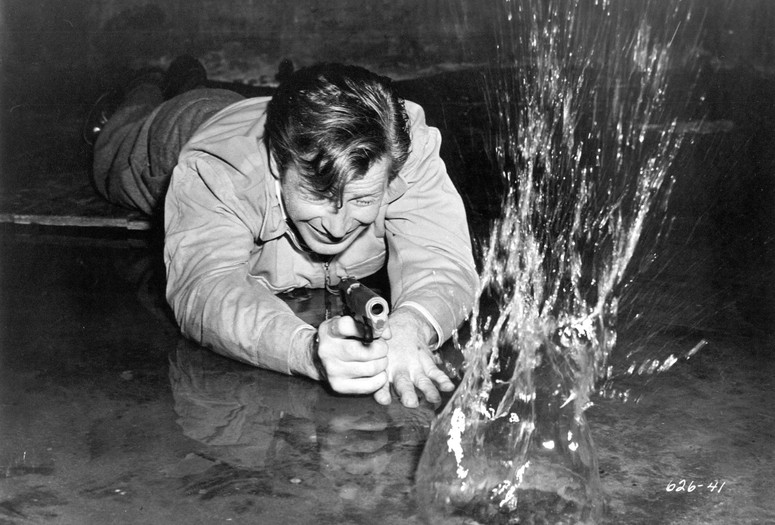 He Walked by Night. 1948. USA. Directed by Alfred L. Werker, Anthony Mann (uncredited). Screenplay by John C. Higgins, Crane Wilbur. With Richard Basehart, Scott Brady, James Cardwell, Jack Webb, Roy Roberts. 80 min.
One of the key films in the emergence of the psychotic killer as a recurring figure in postwar thrillers, this trim, independently produced police procedural follows the hunt for a hold-up man (Richard Basehart) who seemingly kills for pleasure. The dry interplay between police investigators Scott Brady and James Cardwell reportedly inspired Jack Webb (who appears in a supporting role) to create Dragnet. The spectacular climax, a chase through the Los Angeles sewer system, has long been believed to be the work of noir master Anthony Mann, collaborating once again with his favorite cinematographer, John Alton. Restored by the UCLA Film & Television Archive and The Film Foundation, with funding provided by the George Lucas Family Foundation. 35mm.
The Fatal Hand. 1907. Great Britain. Directed (possibly) by J. H. Martin. Silent. 6 min.
Courtesy Swedish Film Institute. 35mm.