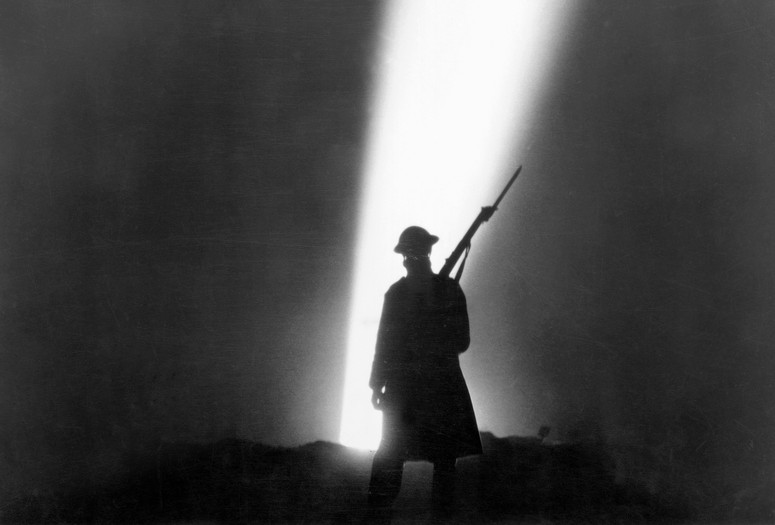 Mir Kumen On (Children Must Laugh). 1936. Poland. Directed by Alexander Ford. In Polish, Yiddish; English subtitles. 61 min.
A rare record of Jewish life in Poland before World War II, this 1936 film was produced in several language versions as an international fundraiser for the Medem Sanatorium near Warsaw, a clinic sponsored by the General Union of Jewish Workers that provided care and an escape from urban poverty for some 10,000 children between 1926 and 1939. Directed in a Soviet-influenced style by Alexander Ford, a committed Communist who later became the head of Poland's National Film School, the film follows three children as they gradually overcome their emotional withdrawal and distrust and enter the communal life of the institution. Restored by Lobster Films, Paris, in collaboration with the Deutsche Kinemathek, Filmoteka Narodowa, and The Museum of Modern Art; courtesy Kino Lorber. DCP.
Lights Out in Europe. 1940. USA. Directed by Herbert Kline. Commentary by James Hilton. Narrated by Fredric March. 63 min.
Restored by MoMA from the only surviving print of the full-length version, this pulse-pounding documentary from the leftist filmmaker Herbert Kline (The Forgotten Village) traces the rise of Hitler up to the very brink of WWII. The commentary, written by James Hilton and read by Fredric March, urges American viewers to abandon neutrality and enter a conflict about to explode. Lights Out in Europe was filmed with a passionate immediacy and filled with astonishing images, including unique footage of the German invasion of Poland photographed, in his first professional assignment, by a young Douglas Slocombe (Raiders of the Lost Ark). Digitally restored by The Museum of Modern Art with support from the Celeste Bartos Fund for Film Preservation. DCP.