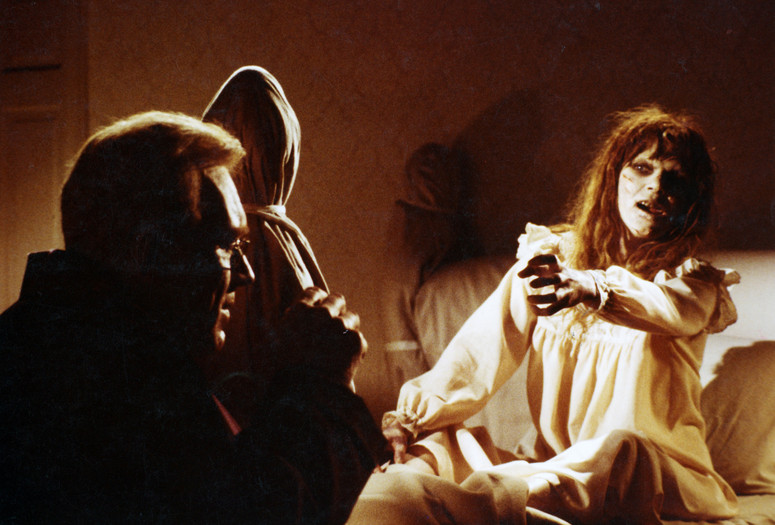 In celebration of All Hallows' Eve, PopRally is hosting a HallowSCREENing of William Friedkin's The Exorcist (1973). Come enjoy drinks, candy, and trivia hosted by the Loud Mouthed Ladies of Trivia with special guest @Grapefruitgoblin, before immersing yourself in a truly terrifying staple of horror history. Don't forget your costume!
Controversial and popular from the moment it opened, The Exorcist endures as an influential classic that still shocks and haunts today. This tale of an innocent girl inhabited by a terrifying entity, her mother's frantic resolve to save her, and two priests joined in battle against ultimate evil never fails to leave viewers breathless. Courtesy of Warner Brothers. 122 min.
Tickets ($18) are available online. Admission includes open bar, trivia (with prizes!), preview shorts, and screening. This event is part of the PopRally program and regular film ticketing policies do not apply. There will be no additional tickets released for this special screening. You must be 21 or older to attend this event.
The Exorcist. 1973. USA. Directed by William Friedkin. Based on the novel by William Peter Blatty. English. 122 min.
PopRally is a series of events at The Museum of Modern Art and MoMA PS1 that serve as a gateway for young and diverse audiences to engage with MoMA. Led by a cross-departmental committee of Museum staff, PopRally produces dynamic programs including artist collaborations, performances, film screenings, and digital content that encourage new and experimental ways of encountering modern and contemporary art.