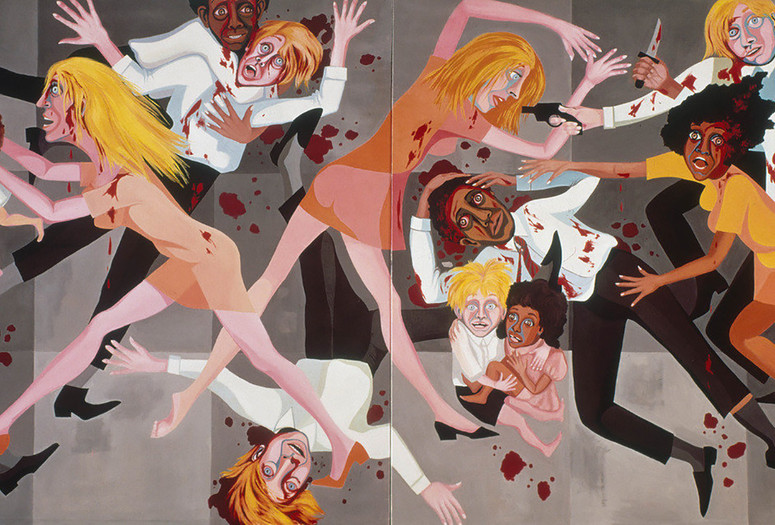 Artist and activist Faith Ringgold discusses her life and art during a conversation with Anne Umland, The Blanchette Hooker Rockefeller Curator of Painting and Sculpture, and Thomas J. Lax, Associate Curator, Department of Media and Performance Art. Ringgold will address the making, history, and contemporary relevance of her monumental painting American People Series #20: Die (1967), a recent MoMA acquisition that is currently on view in From the Collection: 1960–1969.
Tickets for this program are available beginning October 7. Tickets ($15; $10 members and corporate members; $5 students, seniors, and staff of other museums) can be purchased online or at the information desk, at the Film desk after 4:00 p.m., or at the Education and Research Building reception desk on the day of the program.
This event will be live-streamed.
Listen to Faith Ringgold talk about American People Series #20: Die.